For this week's Meal Plan I dug through our freezer again to see what we already have. We tend to buy meat on sale and freeze it, which helps a lot with meal planning and the budget. This week I already have all of the meat I need for the meals I'm making, and a lot of them also include staple ingredients I already have. This is handy because with Little Man's bday party, the grocery budget was lessened quite a bit.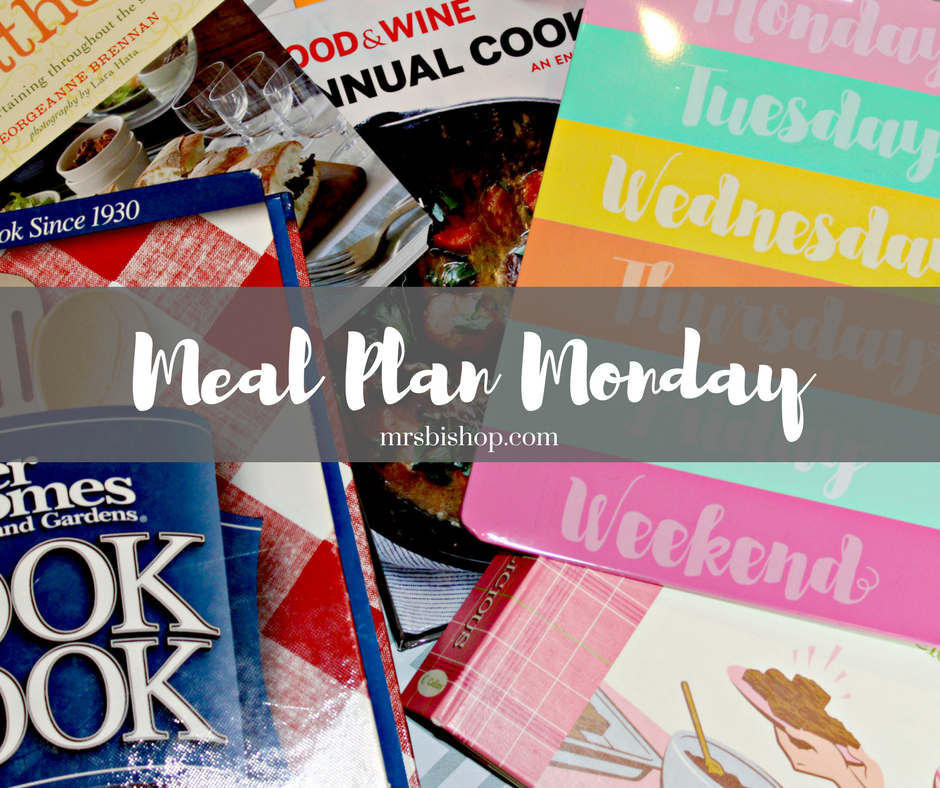 Meatless Monday– Brinner!
Brinner= breakfast for dinner. Brinner is great for using up leftover ingredients. Any meat and chopped veggies make great frittatas (and uses up all of those eggs before they expire.) French Toast uses up bread. It's also great for Meatless Monday because there are so many options- pancakes, waffles, what have you. For this Brinner we're having Peanut Butter Banana French Toast (I'll share this recipe soon!). We'd also be having sausage or bacon if it wasn't Meatless Monday…
Tuesday– Sloppy Joes and Waffle Fries
No Taco Tuesday this week, because we're introducing the little guy to his first sloppy joes. I'm also going to try and find a way to hide some more veggies in there. We've also found a way to use the convection on our oven to make the fries SUPER crispy- even crispier than fried!
Wednesday– Slow Cooker Honey Garlic Chicken from Chef Savvy
I love trying new crock pot meals, and this twist on chinese food sounds like a delish option for a mid-week, easy meal before Wednesday night church. I'll probably serve it over white rice. Which, I already have too- score!
Thursday– Grilled Bratwurst
We just bought a new grill this week, so I'll be utilizing it quite often with this warmer weather. (70 today…in FEBRUARY!) We love these Pork Beer Brats that our local Lucky's Market makes- SO good! We'll grill them and serve them on buns, probably with a salad. I'll probably make some mac and cheese to accompany little man's meal…but sadly I can't eat it anymore. Thursdays are the end of the week at our house, so it'll be nice to cook up some good food on the grill to kick off the weekend.
Friday– I don't cook much on Fridays here, because they're our Saturdays. We'll have leftovers or order out!
That's it for this week. Keeping it SUPER simple and making my week nice and easy.
What are you having for dinner this week? Don't forget to follow me on Instagram if you want to see pics of any of our meals!