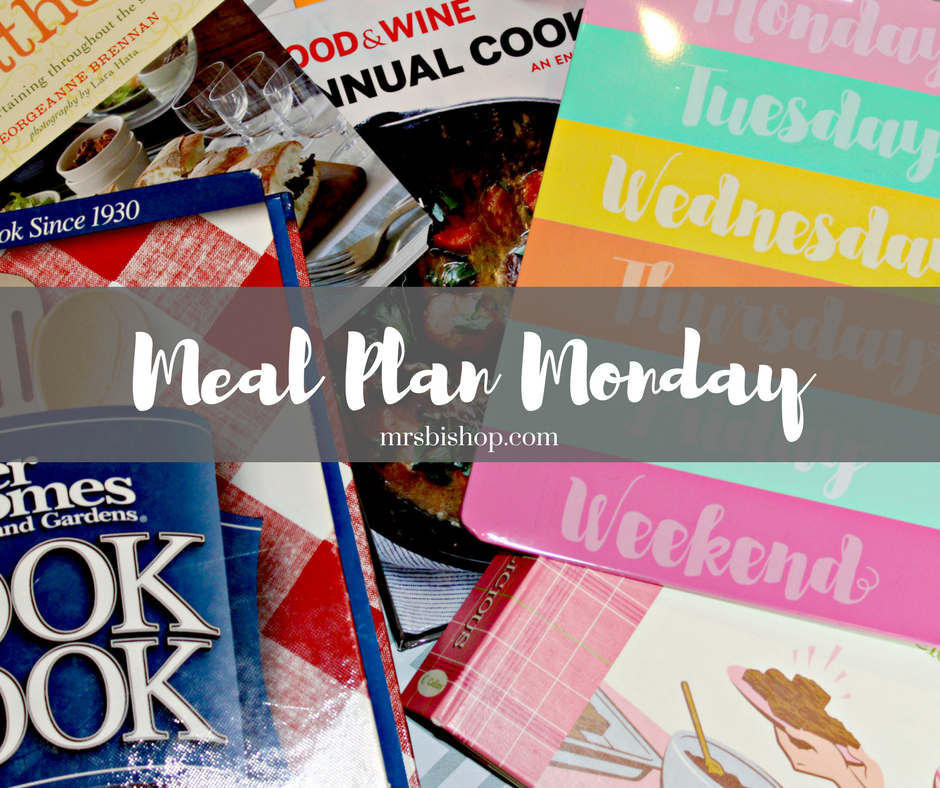 This week's meal plan is going to be fairly easy for me. Mostly, because I only have to cook 3 days this week. Thursday we're visiting Grandparents and Friday we'll have a family date- which probably means ordering pizza and watching a movie. So, even though it's short and simple, I'm sharing this week's meal plan. Doing this each week has made my life so much easier and dinner time less stressful- and sharing it with you has made me accountable. So, thank you!
Monday– (Not meatless Monday this week). Grilled Pork Chops and Roasted Veggies.
We had a bunch of pork chops in the freezer, so I'm going to have the Hubby grill them. While I'm throwing all of the veggies from my crisper drawer on to a sheet pan with some olive oil and roasting them until they're crisp and delicious. Such a great way to use up veggies before they go bad-and roasted vegetable are the most delicious way to eat them, in my opinion.
Taco Tuesday– Potato and Chorizo Tacos from Dora's Table
The only change I'm making to this recipe is I'm using actual chorizo, because again, I have some in the freezer. But, if you follow her recipe, it's vegan. (So, a good meatless recipe!). The combo of the spicy chorizo and potatoes in a corn tortilla sold me- I'll let you know how we like it after Tuesday!
Wednesday– Chickpea Avocado and Feta Salad from Homegrown in the Valley (here's my meatless recipe for the week!)
Like I've said a million times, I like to keep Wednesday night super easy so I can have dinner cleaned up before church. Guaranteed little man will not eat this- so I'll make him a quesadilla or grilled cheese or something easy as well. Chickpeas are my favorite- and feta is delicious, so I don't think I can go wrong with this recipe!
And that's ALL THE COOKING I have to do this week! Doing my Happy Momma dance over here!
What are you cooking for dinner this week? Are you trying any of the recipes from my meal plans? If so, share which ones down in the comments. I'll try to add more of my recipes soon! What types of dinners would you like to see next week?
In case you missed it- here's last week's Meal Plan.