Delish Naturals
*I received these products in exchange for an honest review- all opinions are my own*
You know I love sensitive skin friendly products, and am especially fond of businesses started by fellow Moms. Delish Naturals is both. The company all started when a desperate Momma needed to find her daughter some relief from her eczema and frequent diaper rashes. Out of necessity, Yum Bum Butter was born. This "cloth-diaper safe salve formulated with nourishing ingredients such as Organic Coconut Oil, Organic Olive Oil, Organic Cocoa Butter, Shea butter, Vitamin E and Calendula Infusion which help soothe, and protect," can be used on any dry or cracked skin, including elbows and heels (not just baby bottoms!)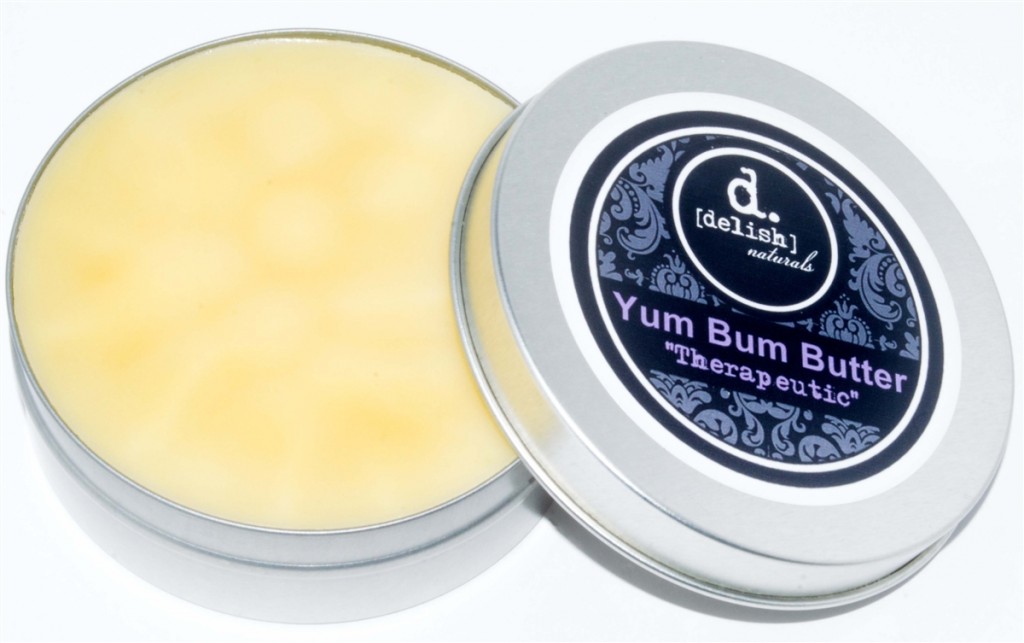 This "Bum Butter" is super gentle and worked great on my dry skin, and was calming and non-irritating on my little guy. Being a Momma of a sensitive skinned little guy myself, I always love coming across a safe and gentle product that I can feel comfortable using on him.
I also got to try their Pucker Lip Balm in London Fog, and it is my current favorite lip balm. I've thrown out all of my chapsticks and chemical filled lip products, and replaced it with this natural, creamy and delicious smelling (and tasting) product.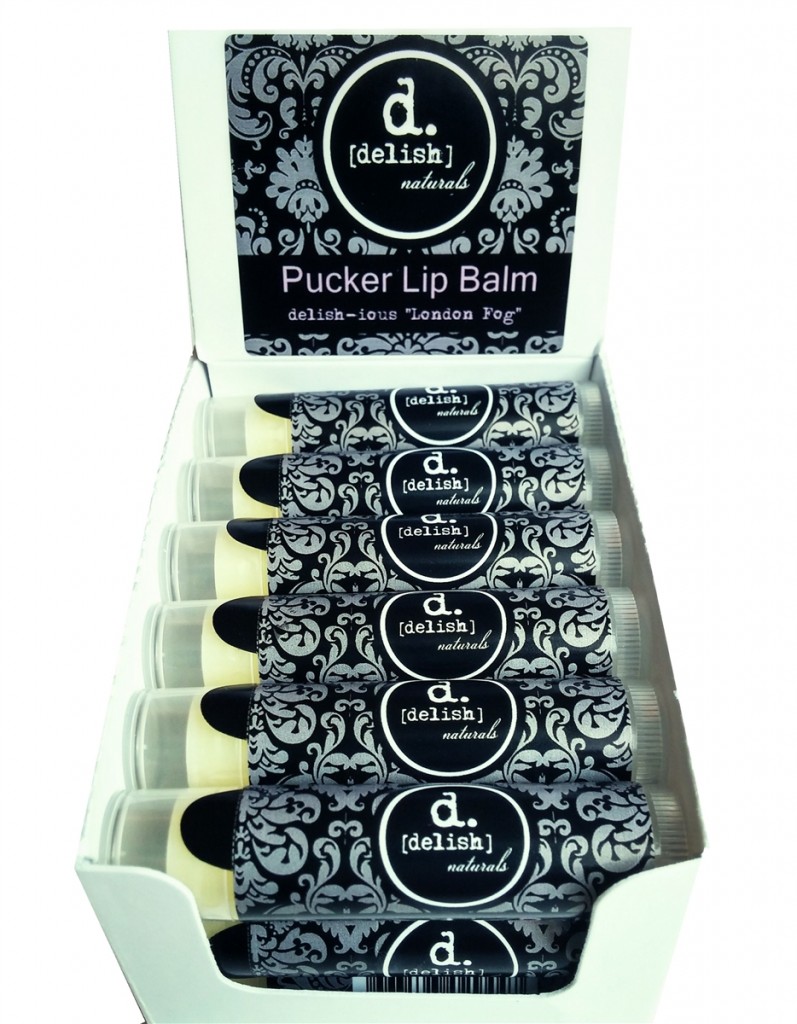 I never realized how many bad things there are for you in traditional lip balms, and since you are essentially eating it, if you only use one natural body product- use one on your lips! This stuff is awesome! I use it daily to prep my lips for lipsticks and stain. It makes them soft and supple, and really helps with my cracked lips in the winter.
Delish Naturals Body Care is based in Cananda, but is sold at many retailers around the United States as well. Definitely look them up and give them a try.
They even have Natural Deodorants and Cold and Flu Rubs called Raspy Rub for your littles- and every Momma knows, anything that helps your babies feel better, faster, is a WIN!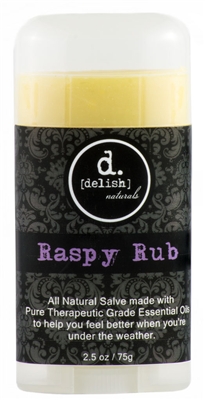 Give Delish Naturals a try, and do something nice for your body.