Tex Mex Burritos
Yesterday in my meal plan I mentioned my Mom's Tex Mex Burritos recipe. This is something she made quite often when I was growing up. It's steamy, hot, cheesy, delicious (but not pretty) comfort food. I think I changed her recipe a little- but it came out tasting similar to how I remember, so I'm going to go with it. It's super easy and most of the ingredients you probably have sitting in your cabinets. All you need is:
-2lbs Ground Beef
-2 Taco Seasoning Packets
-2 Cans Diced Tomatoes and Green Chiles
-Onion (which I left out)
-Tortillas
-2 Cans Cream of Mushroom Soup
-Sour Cream (8oz container)
-Mexican Blend/Taco Cheese
(Excuse the pictures- it was dark. But, I really wanted to go ahead and share the recipe with you for the sake of the meal plan. I'll try to take more pics next time I make it!)
1.) Brown the ground beef (and onion if you include it), drain, and add the taco seasoning packets with the amount of water it specifies. Just like you're making plain ol' tacos. *(You can also use homemade taco seasoning if you prefer to control the amount of salt or odd ingredients in there.)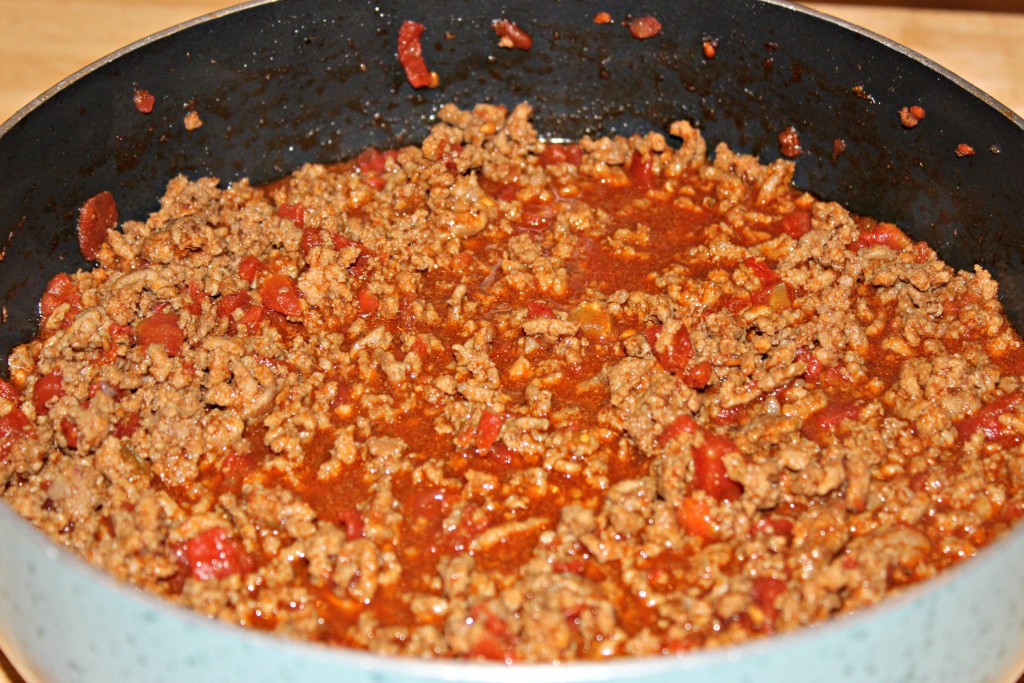 2.) Add in the (drained) cans of diced tomatoes and green chiles. (Now that I think about it, some jalapenos or pepperoncinis would also be SO good in here!)
3.) Fill tortillas with desired amount of filling. I packed these babies full!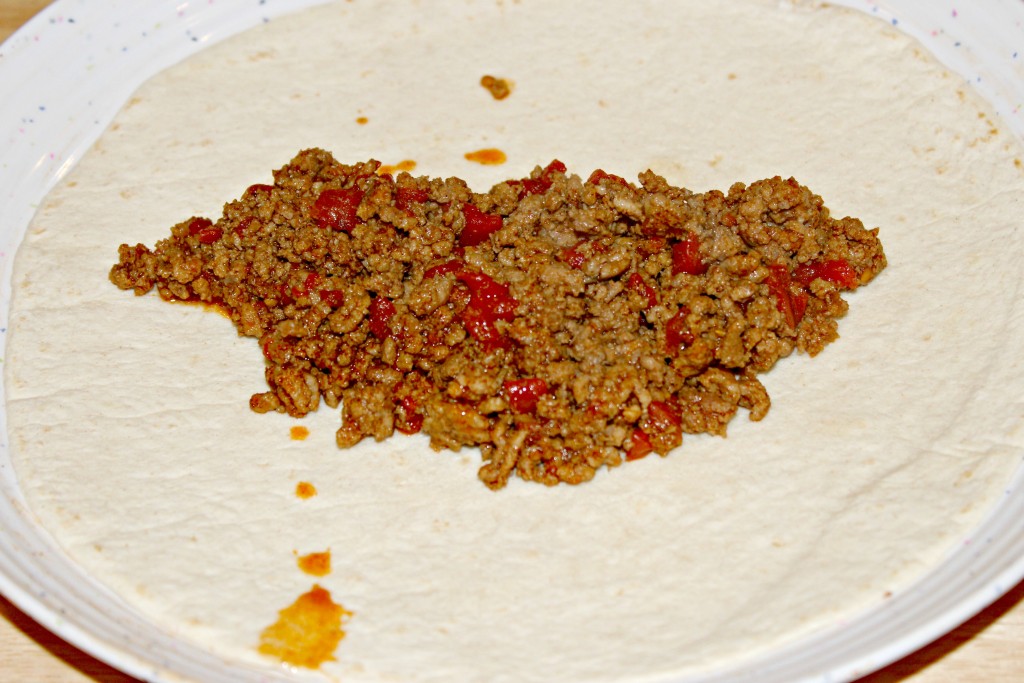 4.) Roll up burrito-style and place in pan. You may want to spray a little non-stick spray in there!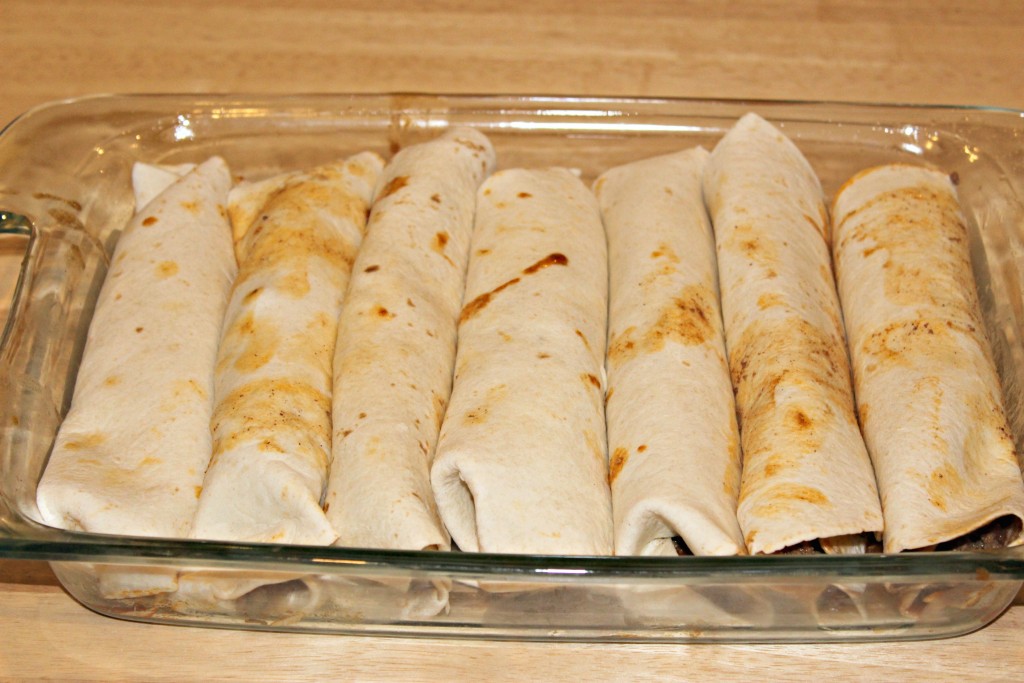 (You can fill these as full as you want, or even use smaller tortillas- I just prefer big burritos!)
5.) In a large bowl, mix together your cream of mushroom soup and the whole container of sour cream. You could also add seasonings in here if you'd like, but it's pretty good plain.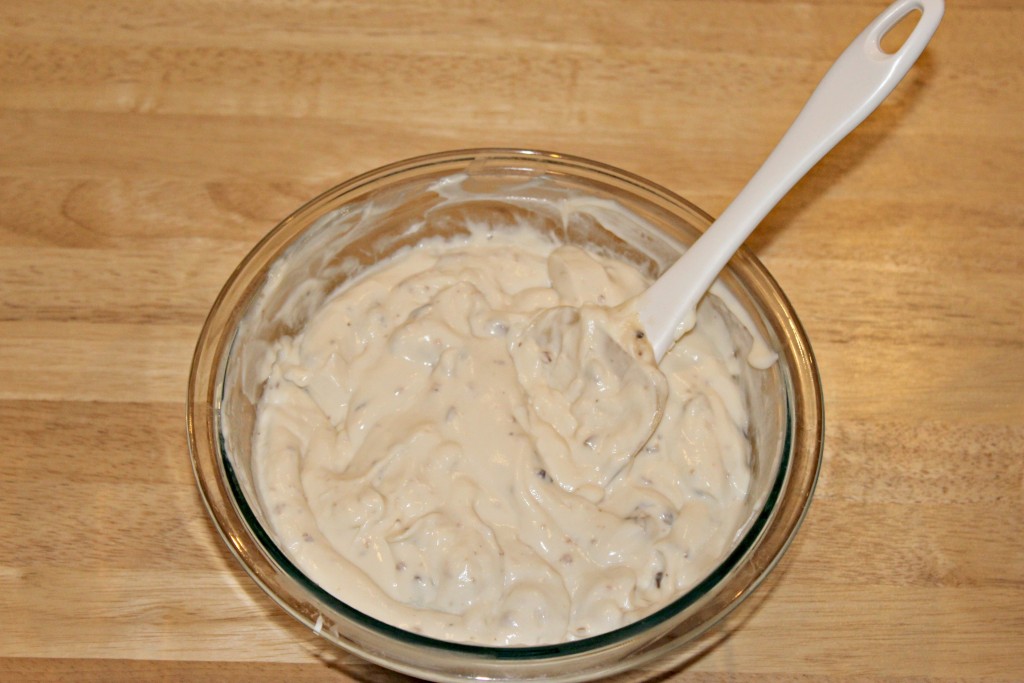 6.) Pour that saucy goodness over the top of your burritos. You want to put a lot on there, because it really melts down and soaks in there. You're going to have some sauce leftover, I did. But I probably should've added more to begin with.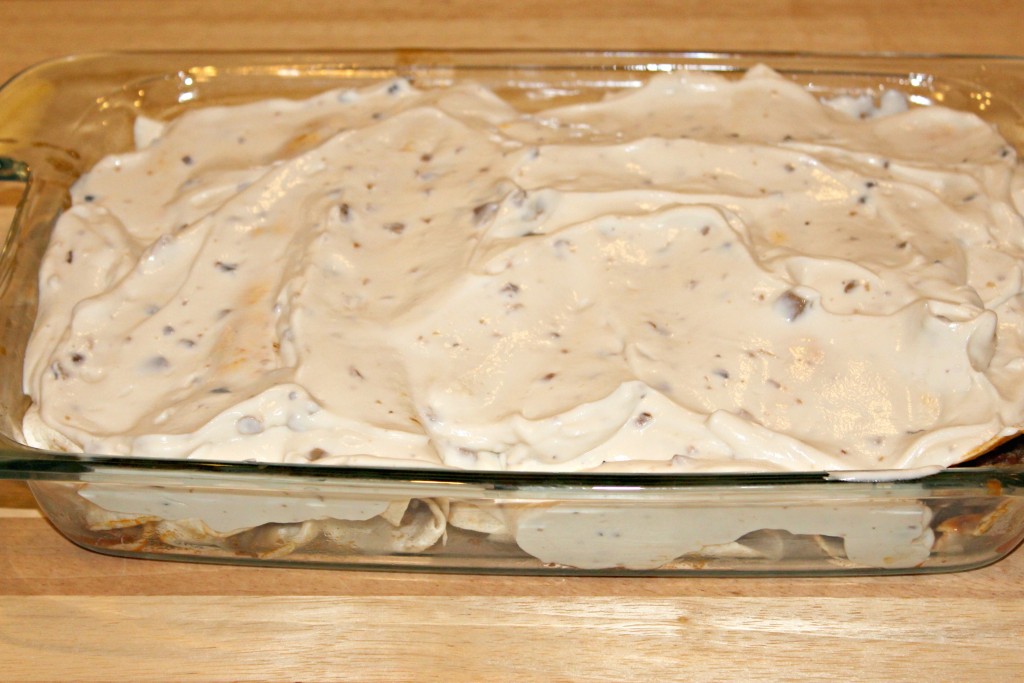 7.) Top with as much shredded cheese as your heart desires. Let your kids help- then you won't feel as bad for how much cheese they put on there!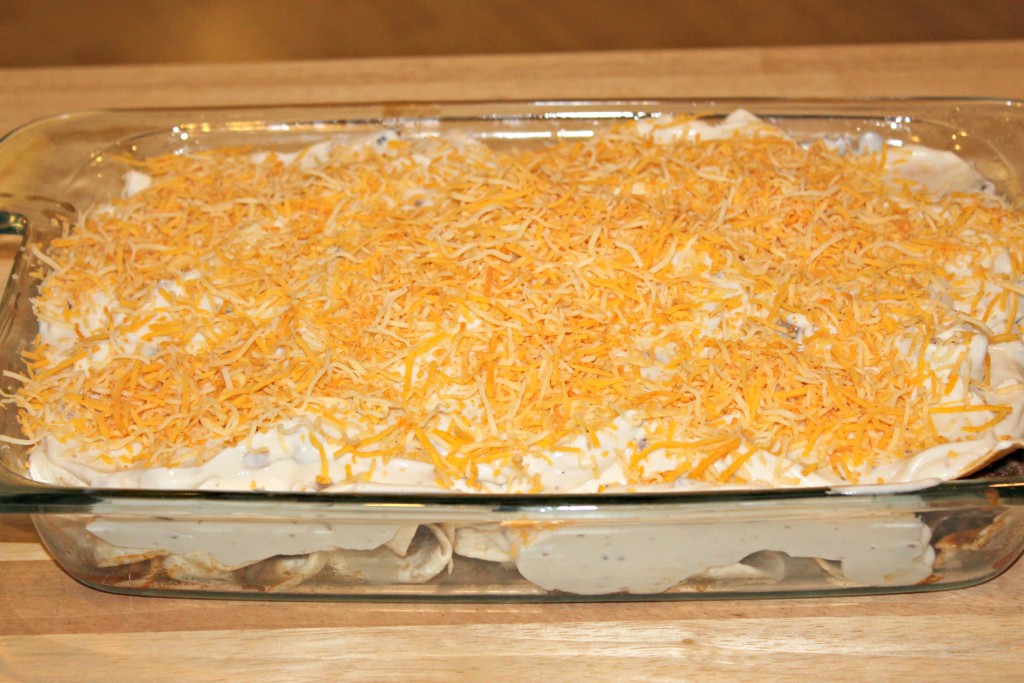 8.) Bake at 350 until your cheese is bubbly and starts to brown. 30 minutes or so- it's not a science. I even broil the top a bit for extra goodness.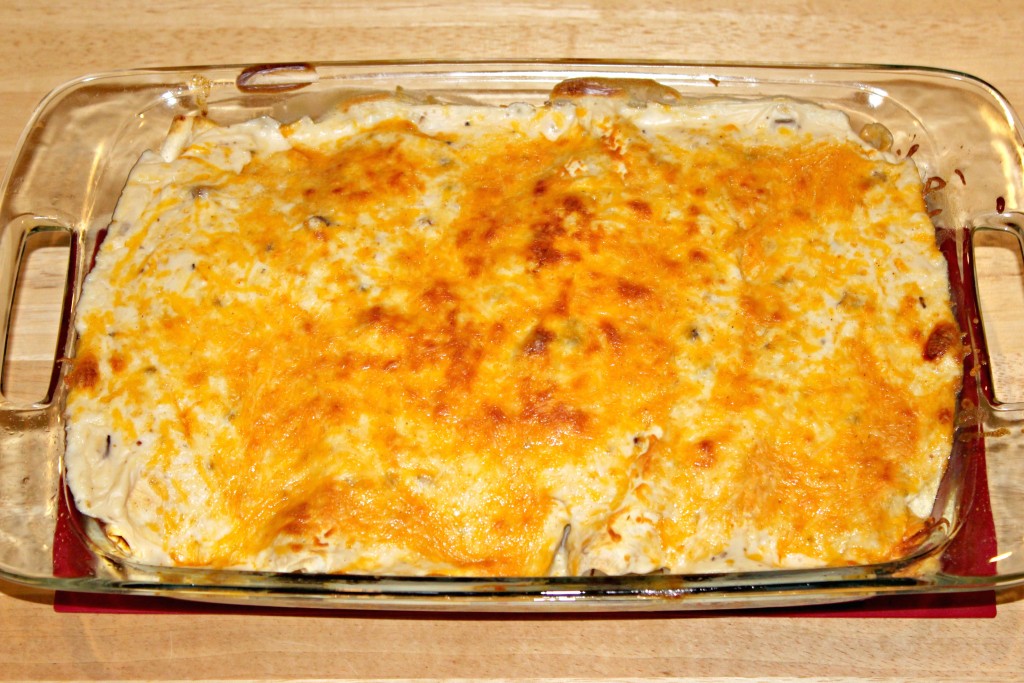 Nom nom nom.
Like I said, it's not pretty. But, it's ooey gooey comfort food that reminds me of home. Is there anything better?!
I was going to take a pic of it once I put it on my plate, but that just looks like a big ol' mess. But, we devour it every time. Even my picky eater. He ate a whole lot of it.
This is the perfect recipe to feed a crowd because it makes a ton and is SO filling. I like to serve it with cilantro lime rice, but it is a meal in itself, for sure.
Have you ever tried Tex Mex Burritos? What's your favorite childhood comfort food?