You know as a Homeschool Mom, I'm always looking for fun and inexpensive ways to supplement our curriculum. I have so many ideas and activities I want to do, but being able to afford to do them all can become an issue. That's why we hit up the Dollar Tree pretty much weekly to look for fun workbooks, art projects, and teaching resources.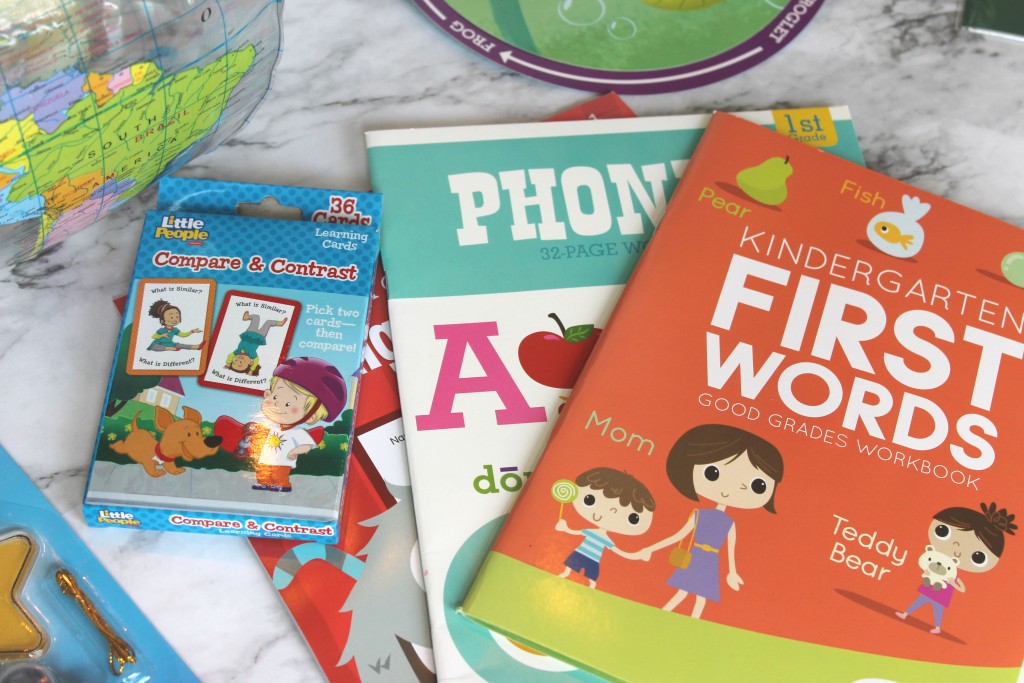 I love that there are always shelves full of age appropriate workbooks that I can grab to help instill what we're learning from our curriculum. They're great for supplementing our core curriculum, make great 'homework' assignments, and even can be used just for fun, extra learning!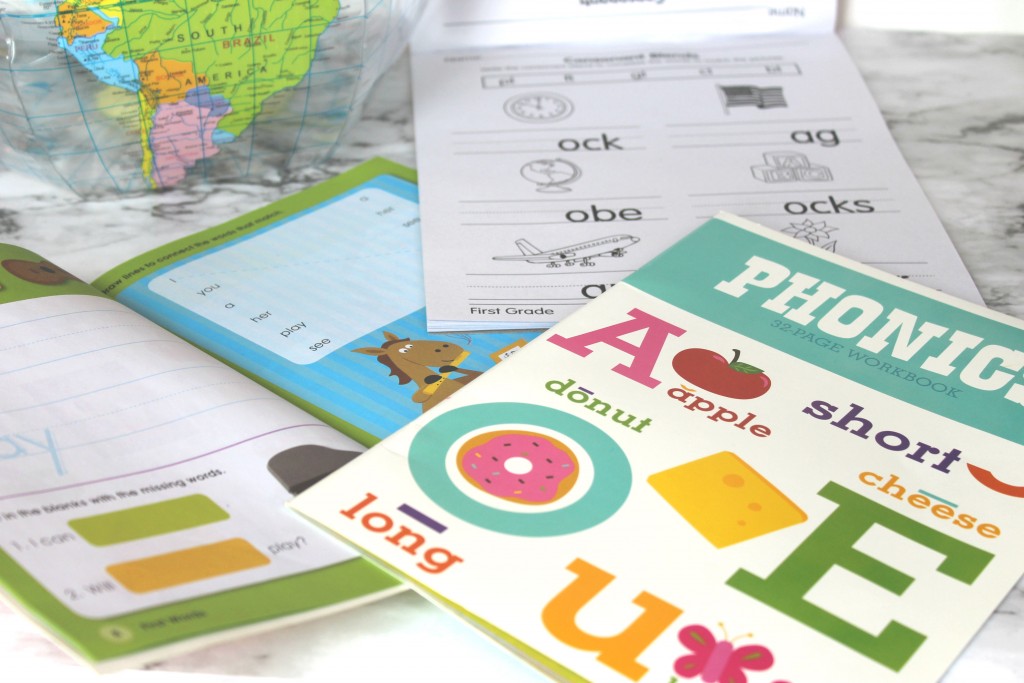 You can find reproducibles, writing sheets, lined paper, construction paper, and all sorts of learning activities that we use pretty much every day. They even have flash cards, test prep materials, and so much more!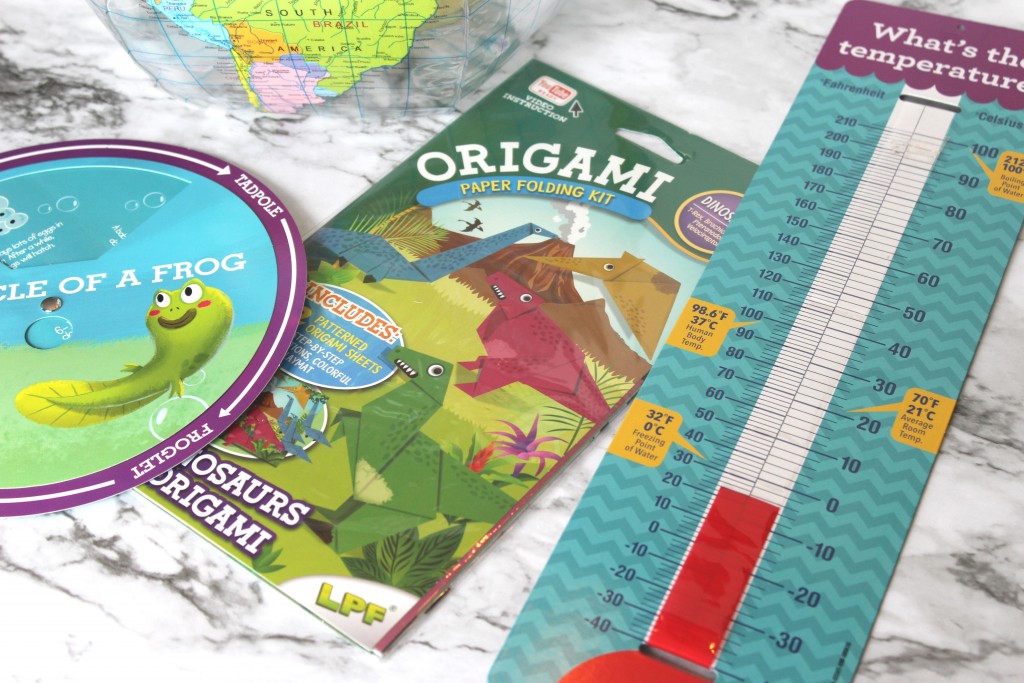 They also have great activities and resources- like this thermometer we use in conjunction with our daily calendar to record the weather. Or tools like this frog life cycle that we used when we learned about reptiles and amphibians.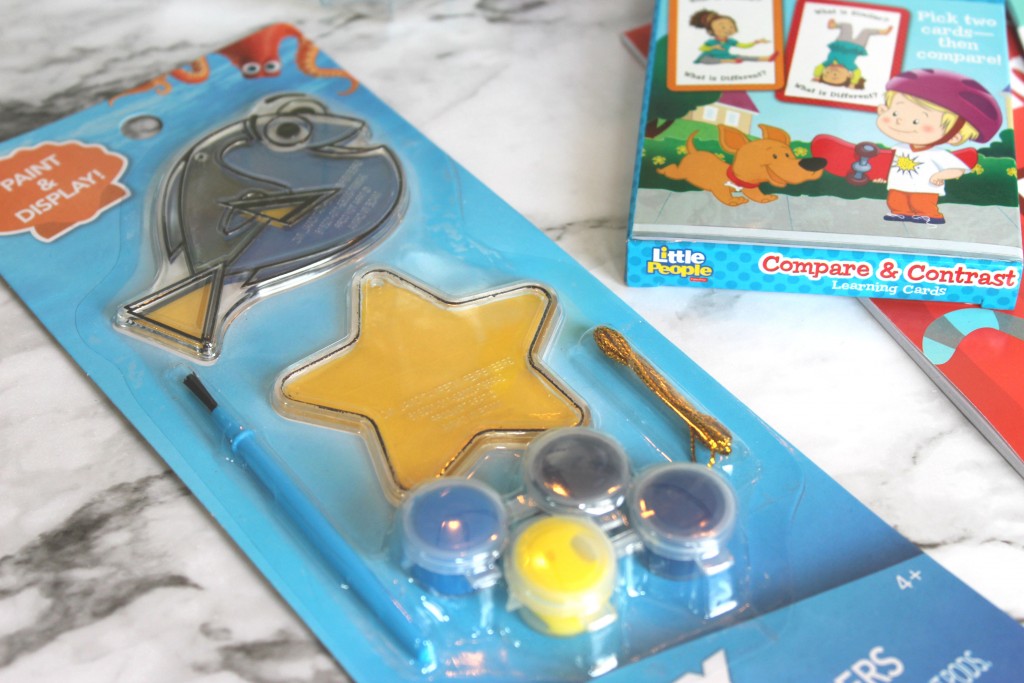 Don't forget they're also a great resource for inexpensive tools and art supplies. Which we inevitably lose and have to re-purchase, so I love that everything's a dollar! My son always grabs a few art activities like these painting kits that he can do during art time.
If you've been watching my Instagram stories, you'll also notice all of the fun plant growing kits we've been using for Science experiments. We're now the proud owner of 12 sunflower sprouts, a daisy, and some newly planted basil seeds.
This post isn't sponsored- I just wanted to share some of my finds with my fellow homeschool parents, so that you know that it doesn't all have to cost an arm and a leg.
You CAN DO THIS!
Head over to my best friend This Messy Season's page to see her favorite Dollar Tree Homeschool Finds!