*Disclosure- I received these products in exchange for an honest review. All opinions are my own.*
It's the middle of cold, frigid, never-ending Winter here in Indiana and my skin hasn't forgotten it. It has been time to break out the BIG GUNS. The gentlest, most moisturizing products I can get my hands on. Because my skin has been flaky, peeling, red, irritated, and all of the other uncomfortable words that describe Winter skin.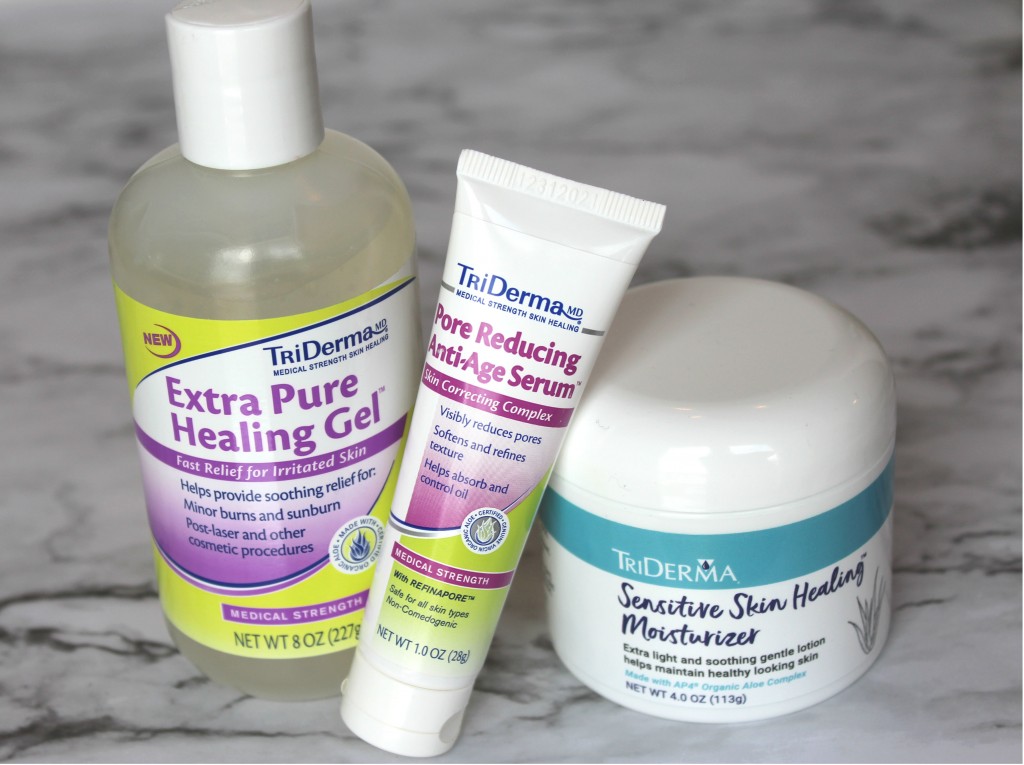 Triderma stepped in and sent me some AMAZING, gentle and effective products that I can use in all sorts of ways to protect and hydrate my skin this Winter. They make medical strength, botanically based skincare that is gentle on even the fussiest skin.
I've said it before, and I'll say it 100 times more- as a busy Mom, I LOVE a good multi-use product. That's why I am always on the lookout for products that are not only extra gentle (especially this time of year) on my skin, but can easily be added to my beauty routine.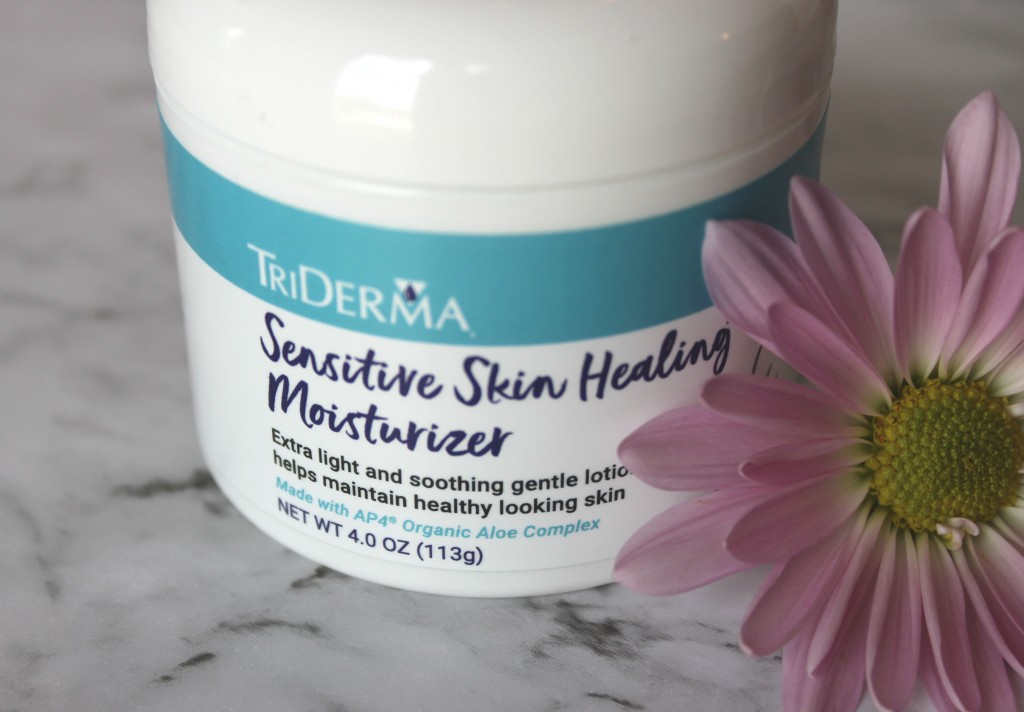 The basis for a solid skincare routine is a good moisturizer. This Sensitive Skin Healing Moisturizer is a great one to use because it's super gentle, moisturizing but nice and lightweight, and can really be used all over your body and not just on your face. I love it for my face and neck, but my Hubby nabbed it as a body moisturizer, and it worked great for us both!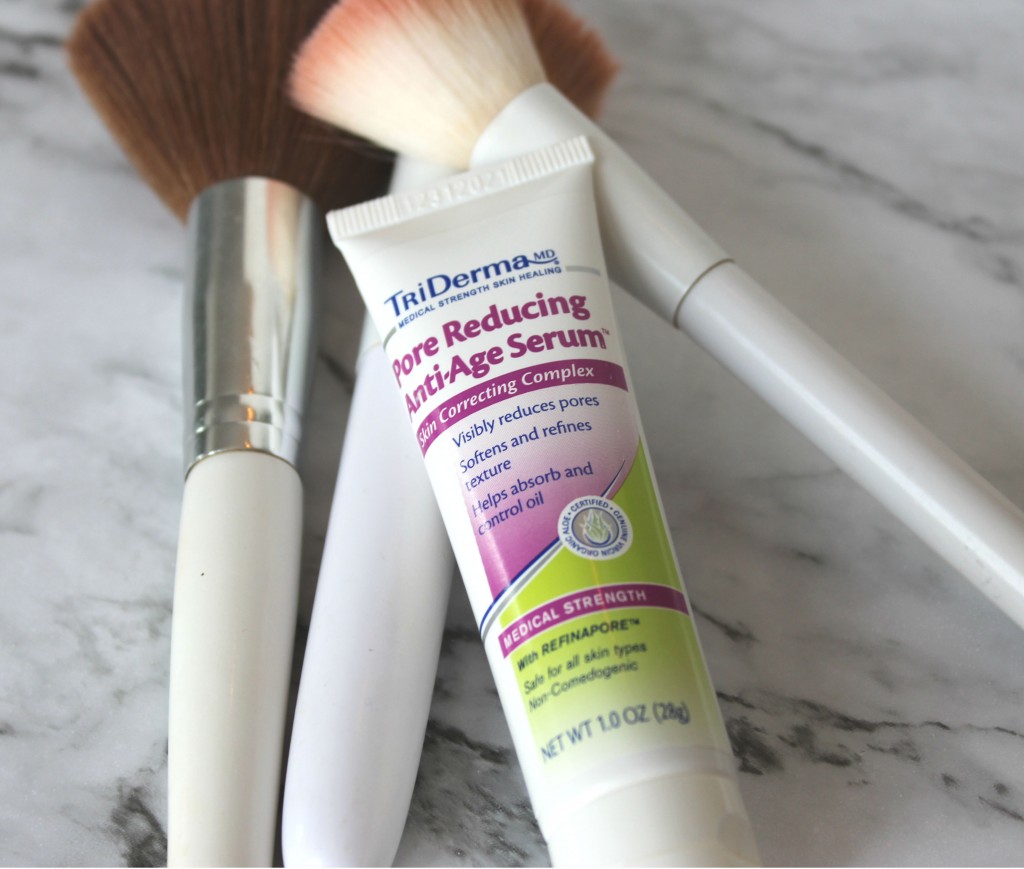 Primers have become an essential part of my beauty routine, and I rarely wear makeup without one. I have been loving this Pore Reducing Serum, because it's a non greasy serum that moisturizes my skin but doesn't make it feel oily. I have also noticed a big difference in the size of my pores, especially on my nose- which makes my makeup look even better! I use it alone or underneath my hydrating primer when I need the extra hydration and longevity in my makeup.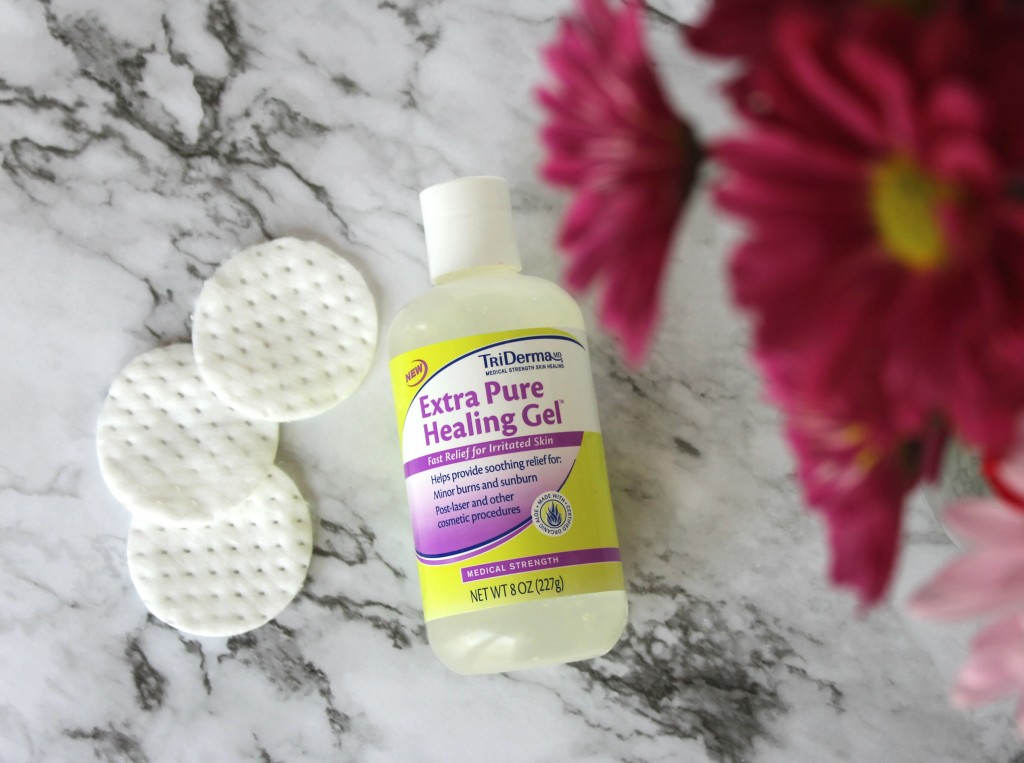 Another important step of a good skincare routine that you should NEVER skip is removing your makeup at the end of the day. But, if you have sensitive skin you want to make sure you're not stripping your skin and over-drying it in the process. Extra Pure Healing Gel is great for this. Traditionally used for post waxing or laser treatments, it also doubles as a super gentle makeup remover- leaving skin soft and clean. It is also pretty much just aloe so it works great to hydrate dry patches and irritated skin. It can even be used as a shave gel- so it's definitely multi-use!
They also included a sample of their Intense Fast Healing Cream that has absolutely saved both me and my Husband's eczema patches. I need to buy a full size, because it is a lifesaver!
So if you're on the lookout for some medical strength, sensitive skin friendly products to add to your beauty routine- give Triderma a try. I'll definitely be trying out some more of their products in the future!
Have you tried Triderma? What are your favorite Winter sensitive skin essentials?