Thanksgiving is upon us- so soon! I always try to bring a non-traditional side or dessert to our Holiday parties, and this year I came up with a really good one…Caramel Apple Cake Balls.
People will assume you spent all day in the kitchen preparing these beauties, but really most of the time is spent waiting for your cake to cool. So, grab some hot cider and prep these delicious orbs of fall flavor for your next Thanksgiving get together.
Gather your ingredients:
All you really need is a boxed cake mix, some caramel icing (I used salted caramel- double yum!), a bag or 2 of caramel apple candy melts, and any toppings of your choice. I forgot to picture the apple cider, grab some of that too!
The next step is a super simple one. Just replace the water in the recipe with the cider. A tiny adjustment, that packs a punch of flavor. These are caramel apple after all.
Bake the cake according to your package directions. Then comes the hard part…waiting for it to cool. Why does it take SO long???
Once your cake is completely cooled, or if you're like me, *mostly* cooled. Crumble it up. I cut the cake into 4 pieces, then half those pieces and rub them together to make fine crumbs a la Bakerella. If there are any hard pieces, pick them out. You want light and fluffy small crumbs.
Now, throw in some icing. I start with half and check to see if I need to add more. Stir, stir, stir. You want it to be moist and easy to roll into balls, but not too wet that it falls apart.
Once you have the right consistency, roll them into balls. I just eyeball it, but you can use a small ice cream scoop if you so choose.
Once they are rolled, pop them into the freezer for 15 minutes or so. Not so long that they freeze, but so they're cold enough to hold together as they're being dipped. Then just transfer them to the refrigerator so they stay nice and cool. While they are chilling, melt your candy melts.
You can melt them in the microwave, but I just prefer to make a double boiler out of a small pan of water and a glass bowl.
Get them nice and melty. I love candy melts, because they are the perfect, smooth, easy to dip medium for cake balls. Some people like to use chips, but candy melts are the way to go…believe me, lots of trial and error my friends.
Here comes the fun part- dipping and topping. You can dip however you want. With a toothpick, cake pop stick, fork, or whatever. They don't have to look perfect. Once you add toppings, they look great. People will not care if they are perfectly covered and super smooth- ain't NOBODY got time for that! In the words of Barefoot Contessa, they're supposed to look homemade!
I dipped some in nuts, mini chocolate chips, caramel bits, and even melted caramel topped with a little sea salt. Your topping possibilities are endless. Just add whatever you like on your caramel apples!
Just imagine a platter of these at your Thanksgiving table- they will be gone in seconds. The best part? They really have that caramel apple flavor. SO delicious! Even my sweets hating Hubby has had a hard time keeping his hands off of them.
YUM!
What are some of your favorite Non-Traditional Thanksgiving sides and treats?
I also love making my Cranberry Fluff or Pumpkin Cupcakes, which are always a kid pleaser!
Don't forget to pin it for later!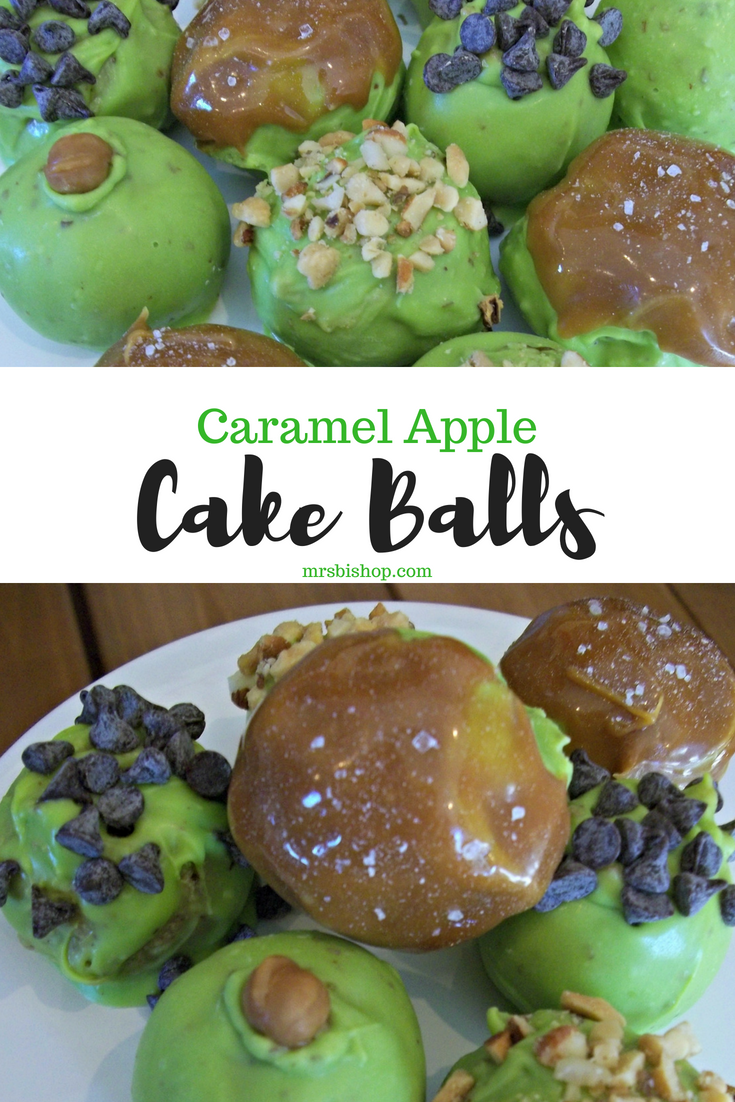 Linking: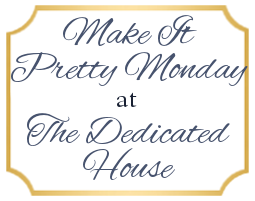 Domestically Speaking- Inspire Me Monday