*Disclosure: I received free tickets for these attractions in exchange for an honest review- as always, all opinions are my own*
On our first full day in Gatlinburg, we went to the coolest aquarium I have ever been to- The Ripley's Aquarium of the Smokies.  Voted one of the 10 Best Aquariums by USA Today Reader's Choice, I knew our fish and penguin loving little guy would be in awe.
Everything in the aquarium is over-the-top fun, and there are all kinds of exhibits and activities for kids of all ages…and kids at heart.
Each section that you go into feels like you're entering a new world. There were so many amazing animals to discover- honestly, even some I had never even heard of!
If your feet get tired from walking around- you can take a ride on a boat with a glass bottom, and explore what looks like the deep recesses of the ocean. You may even get to see some scuba divers keeping the sharks away from areas that are getting cleaned- which we all got a kick out of.
There are lots of interactive areas that your kids can play with, and learn about ocean life and how the aquarium works.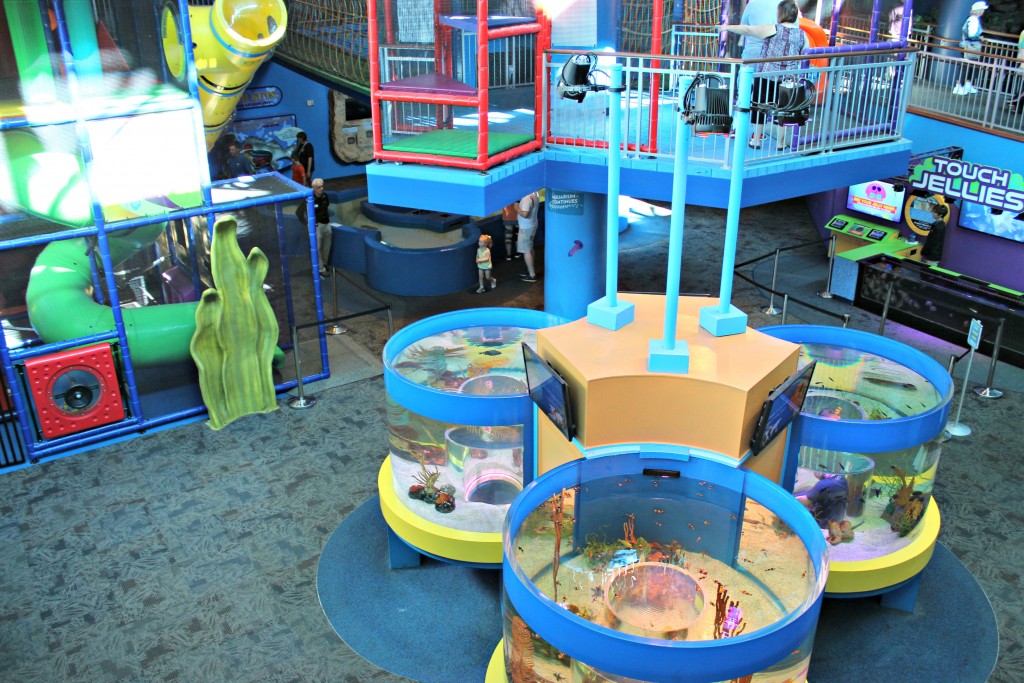 If your kiddos need a break, there's a huge play area with slides and climbing equipment. They can pet different sea creatures, pop up into a fish tank, and just be a kid. I love how family centered everything was. We were all able to enjoy each part, and for different reasons.
We can ALL agree that our favorite part was the moving sidewalk that lead us through the whole underwater tunnel area.
It felt like we got to take a dip into the deep end of the ocean. Being up close and personal with the sharks is an experience I'll never forget!
With so many fun and interesting areas to explore- we could've spent all day there.
Even you history buffs will be excited- there's a whole Pearl Harbor experience, complete with more hands-on activities for children. Such a fun way to teach them a little about our country's past.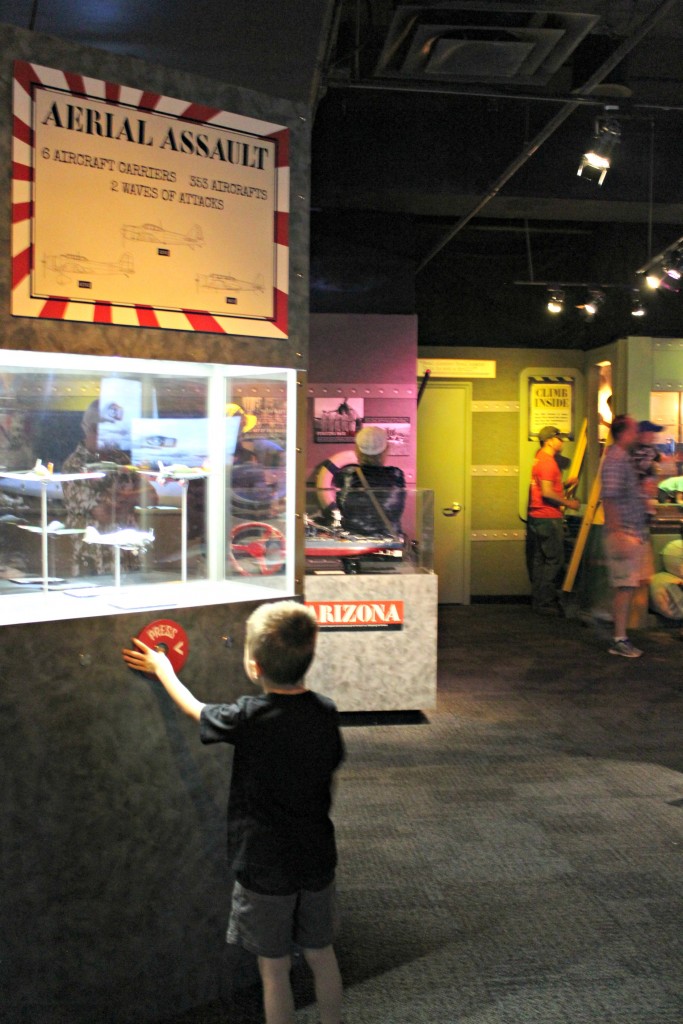 Our penguin-obsessed tot was also not disappointed. He got to get up close and personal with his favorite animals ever.
Someday I hope to take him back so he can get really close- you can even pet a penguin! We were just a little too nervous to let him give that a go this time.
If you're looking for a fun, family friendly attraction that you can experience right in Downtown Gatlinburg- give Ripley's Aquarium a visit. You WILL NOT be disappointed. The staff was so friendly and knowledgeable, one lady even came over and went over some stuff with us. And she sounded exactly like Reba McEntire (thanks, Tennessee!), which I loved.
While you're there don't forget to check out some of Ripley's other attractions.
We loved the Davy Crockett Mini Golf. It was a great break from all of the walking around and exploring. I highly recommend doing activities like this throughout the day to keep your kids entertained. I could walk around and visit shops all day- but a kids needs to play.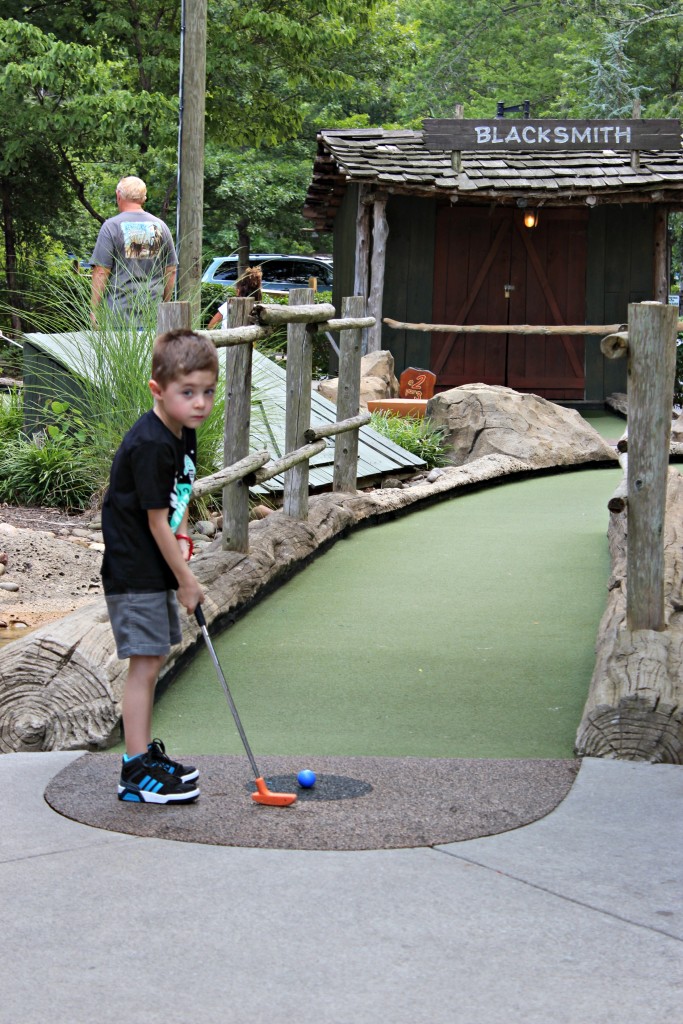 We also checked out Ripley's Mirror Maze, which was on the main drag on Parkway. The perfect place to stop and take another fun little break! If you do the maze once, you can come back and do it again and again for free!
I would share photos of the inside, but since it's a maze of mirrors with flashing lights- they all came out like this:
My 5 year old LOVED it though! He talked about it for days afterward. Sometimes it's the simplest things that your kids really love the most.
We had an amazing time visiting the Ripley's attractions in Gatlinburg. We'll definitely go back next time we visit. And once little man is a little older, I'm looking forward to visiting the Odditorium and the Haunted Adventure. With so many to choose from, Ripley's has something for all ages!
If you're planning a trip to Gatlinburg, definitely put Ripley's on your list! You can also purchase one ticket that gets you into all of the attractions, which makes it so easy!
Have you ever visited any of the Ripley's attractions? Which one was your favorite?