*Disclaimer- I received these dresses as part of Pink Blush's Style Ambassador program. All opinions are my own*
None of my clothes fit!
If you've been following me lately, you know that, due to some health issues, I've lost quite a bit of weight. The upside of this, is that I get to shop for new clothes. But, when you're not sure what size you're going to end up being- this can be an interesting task. That's why I'm so thankful for the clothes from Pink Blush. They're great for a woman's ever changing body- whether you're pregnant, nursing, your post-baby bod. Or, even if you've never been pregnant! Their clothes are all so comfortable and they really take into consideration that all women's bodies come in all sorts of shapes and sizes.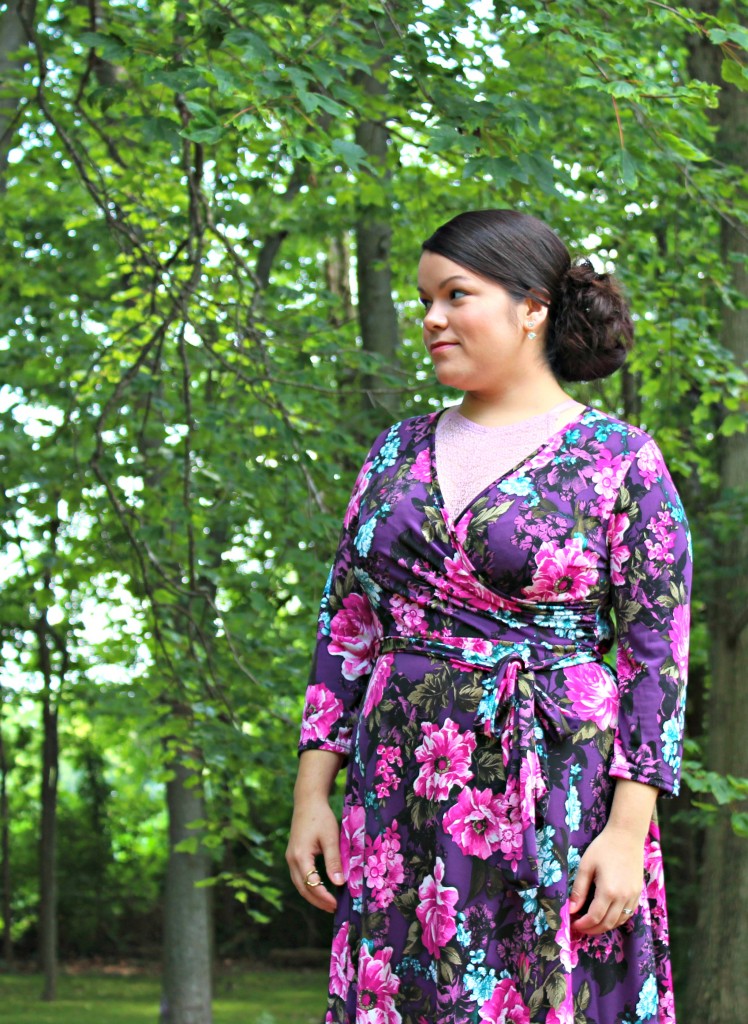 This Floral Draped Dress is PERFECT on my 'new' body. It's a wrap dress, so it hides my problem areas. Yet, I still feel sexy and confident. The colors are rich and the floral design is beautiful. And, being a stay at home mom, my budget for clothes isn't huge- so I like that it will transition from a Summer Date Night dress to a Daytime Fall one.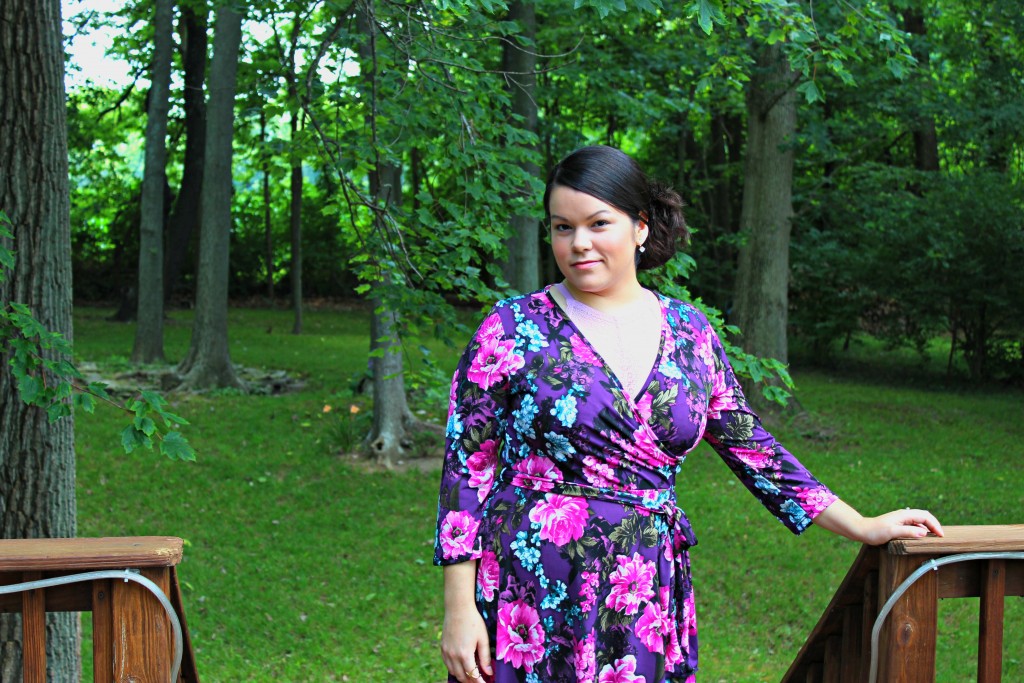 It's made of breathable, stretchy fabric, that won't wrinkle easily and just glides over my curves. It will be great for traveling, and is easy to throw on when I don't have a lot of time to get ready, but still want to look put together.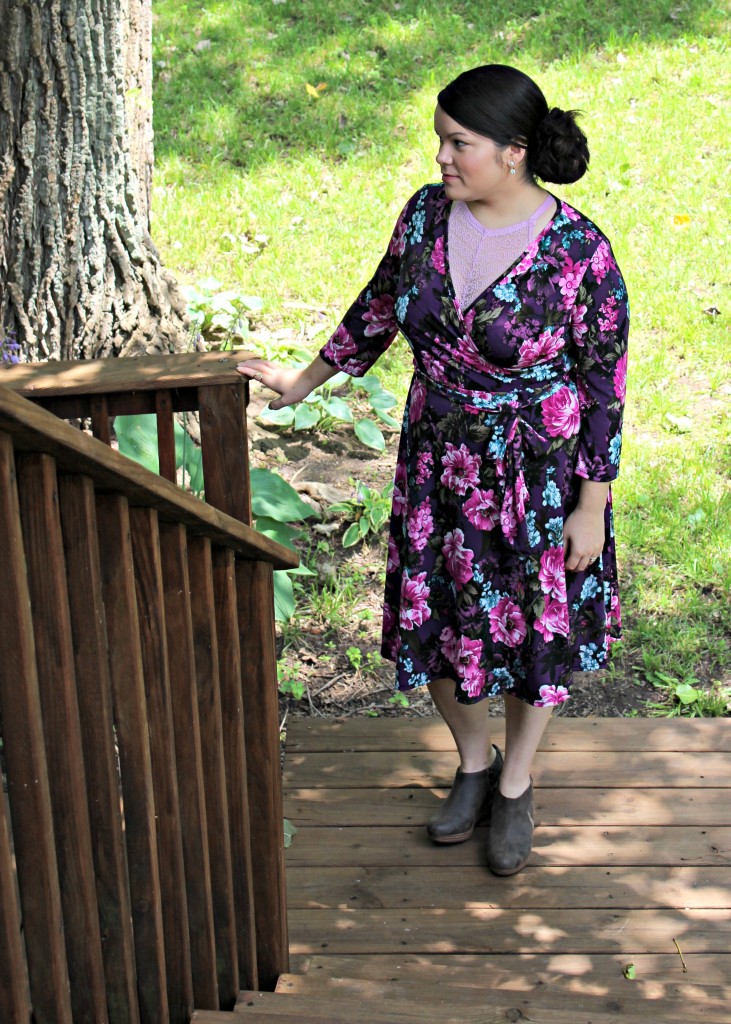 Paired with a bralette and some wedge booties, I am set for an afternoon on the town. No accessories even needed. If you're on the lookout for a dress that pops without being way to much work- this is the one for you! (BONUS- I just peeked and it's ON SALE!)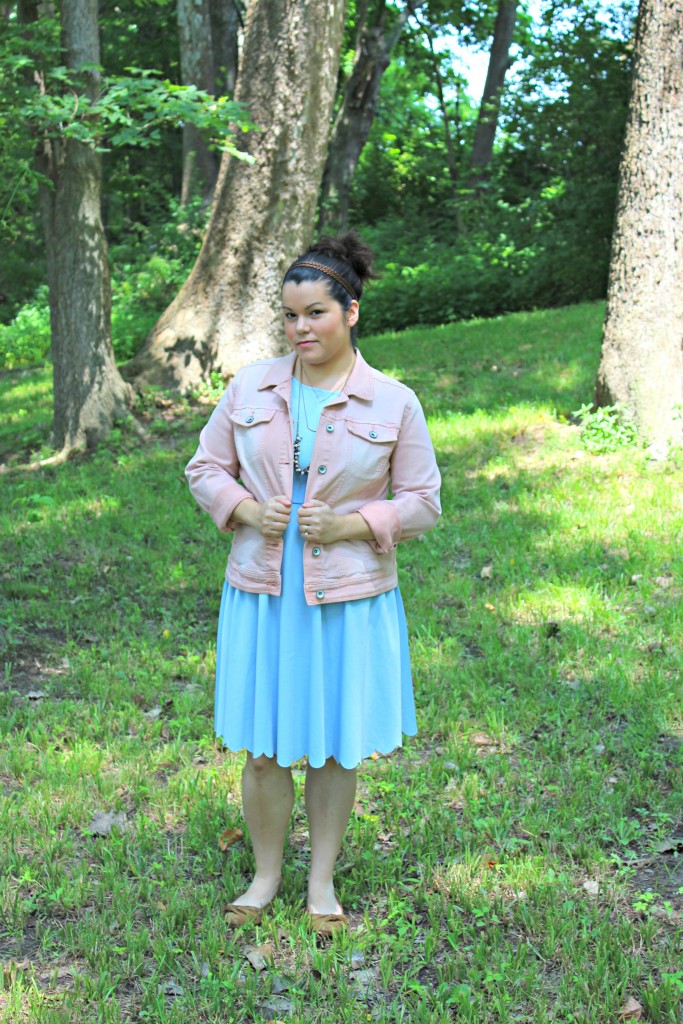 If you're on the lookout for a casual, comfortable, everyday dress- this Light Blue Scalloped Hem Dress is for you! Throw on a cute jacket, and you're set for Summer or Fall.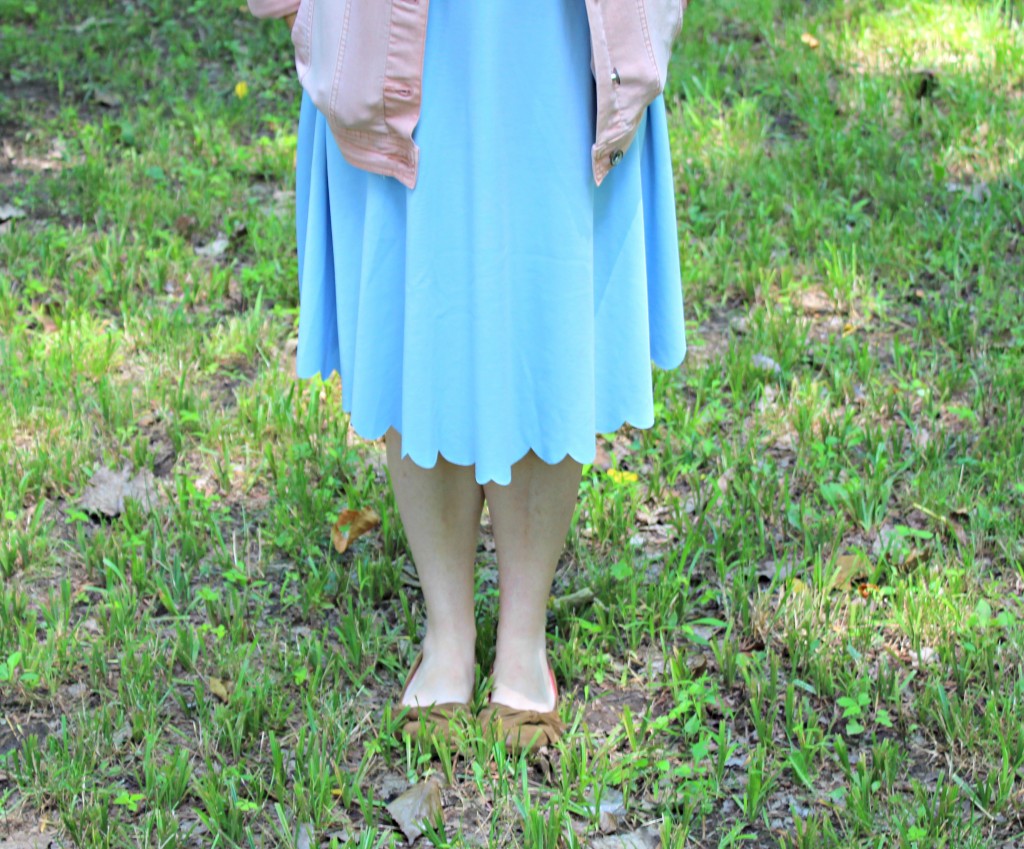 The scalloped detail is adorable, and gives it just a touch of romance, without going overboard. It's thin enough for warmer weather but also comfortable enough to be worn pretty much every day. It's definitely going to be my go-to.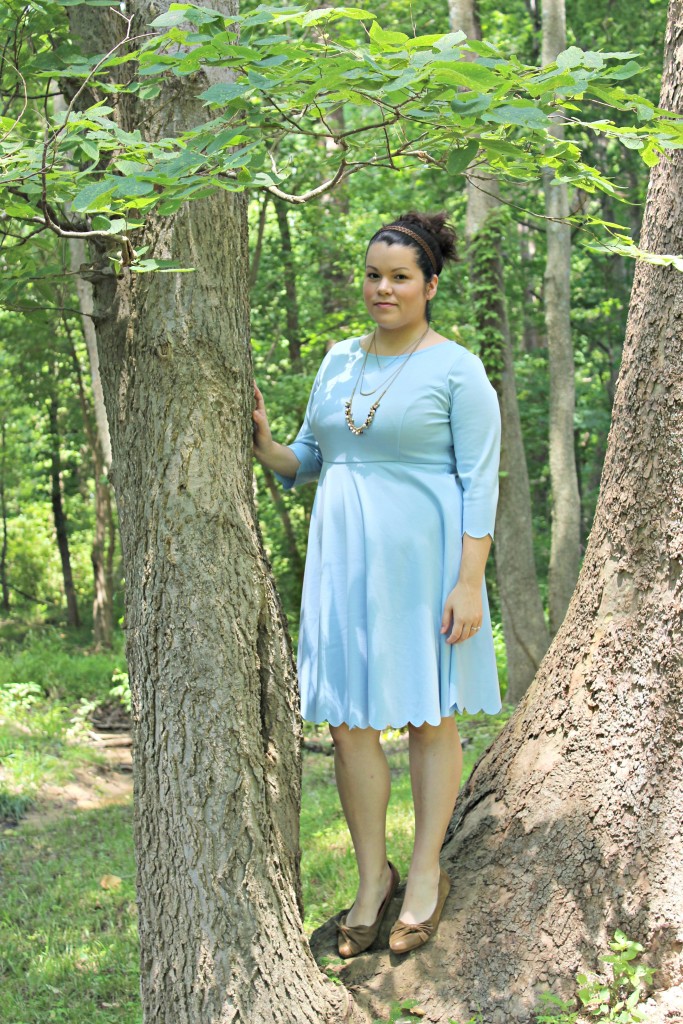 It's simple and chic, and will easily transition from Spring-to Summer-to Fall. All you need to do is change up your accessories, and you've got an all-seasons dress. Great for a mom's checkbook!
What are your current favorite transition pieces? Is there anything you're loving from Pink Blush? Let me know- I need to know what to order next!