*Disclosure- I received these items as part of the Pink Blush Style Ambassador program. All opinions are my own.*
This Winter, fashion wise, I've been feeling pretty simple. Soft, comfortable clothes that I can wear around the house (homeschool mom life…), but that I can also wear out and look like I have it together.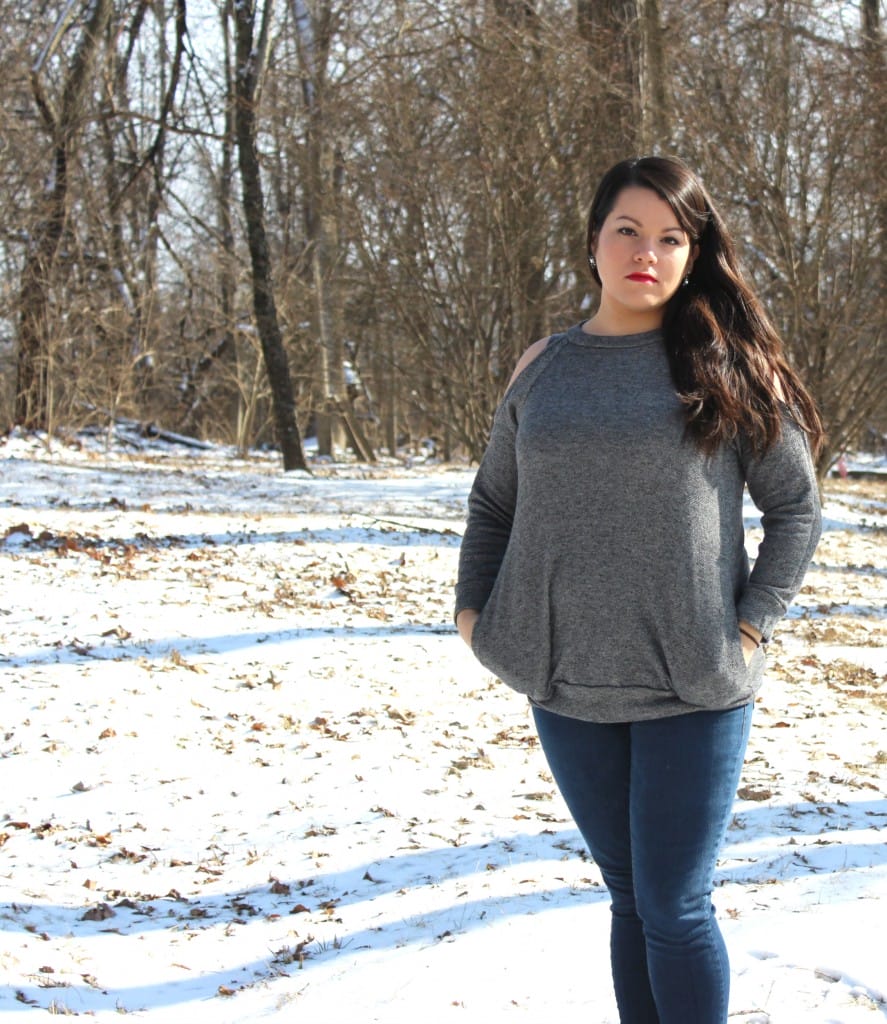 This Charcoal Cold Shoulder Sweater has been perfect for that. It is so comfortable, it feels like I'm still in my pajamas. I've been wearing it (and that other sweatshirt I shared last time!) over and over during the week.
It works well paired with leggings for a super casual look. But, throw on some cute skinny jeans- (and if you're in Indiana like me, snow boots) and it can be dressed up with some fun accessories.
Throw on a fun lip color and it's even great for girl's night! The cold shoulder gives it just enough flair to work. (I don't think I'll ever get tired of this trend!) I wore it out a few weekends ago, and got lots of compliments.
I've also been loving this Navy Blue Ruffle Sleeve Top because it looks dressy, but feels like a plain t-shirt. Like everything from Pink Blush that I've bought before, it's ridiculously comfortable and flattering on everyone's body shape.
It pairs perfectly with this necklace that my Mom got me for Christmas. I could wear Navy blue every day- so this is another new favorite.
Basics are making a comeback in my wardrobe. Give me all the solid colors with fun details and I'll be a happy lady!
What styles are you loving lately? Give me some inspo for what to buy for Spring!