Personalized Hair Care Made Just for You
*Disclosure- I received these personalized hair care products in exchange for an honest review. All opinions are my own.*
As a former hairstylist, I am ALWAYS looking for new hair products to try out. Even more so, now that my skin has become so sensitive. I'm forever hunting for the next great product. When I saw that Prose makes Personalized Hair Care co-created by a stylist, I knew I HAD to give it a try!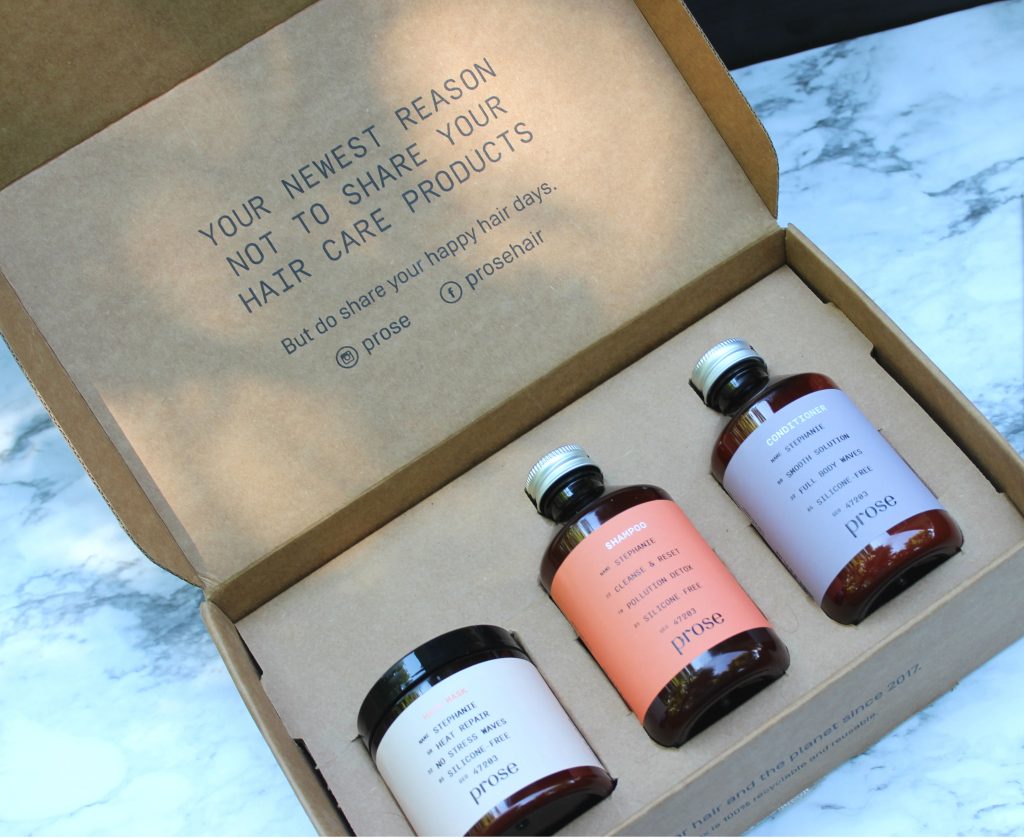 It is SO easy! All you have to do is go to their website and take a personalized consultation. You answer a few questions about your lifestyle, hair type, environment, etc. And they take your answers and curate personalized hair care products made JUST FOR YOU.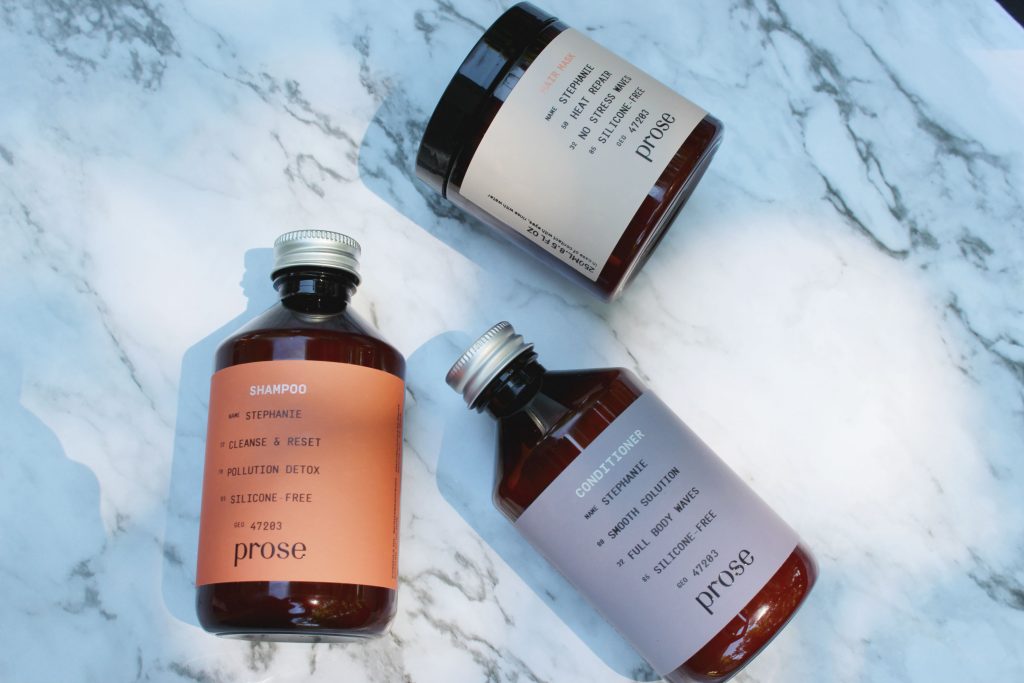 Then you're able to go a step farther, and add or subtract things from the ingredients list, which I thought was such a great perk. Their products are already free from dyes, sulfates, and GMOs, are organic or eco-certified, and made from sustainable resources. I went ahead and subtracted silicones from my ingredients as well. You are even able to make the products vegan, and choose which scent you want.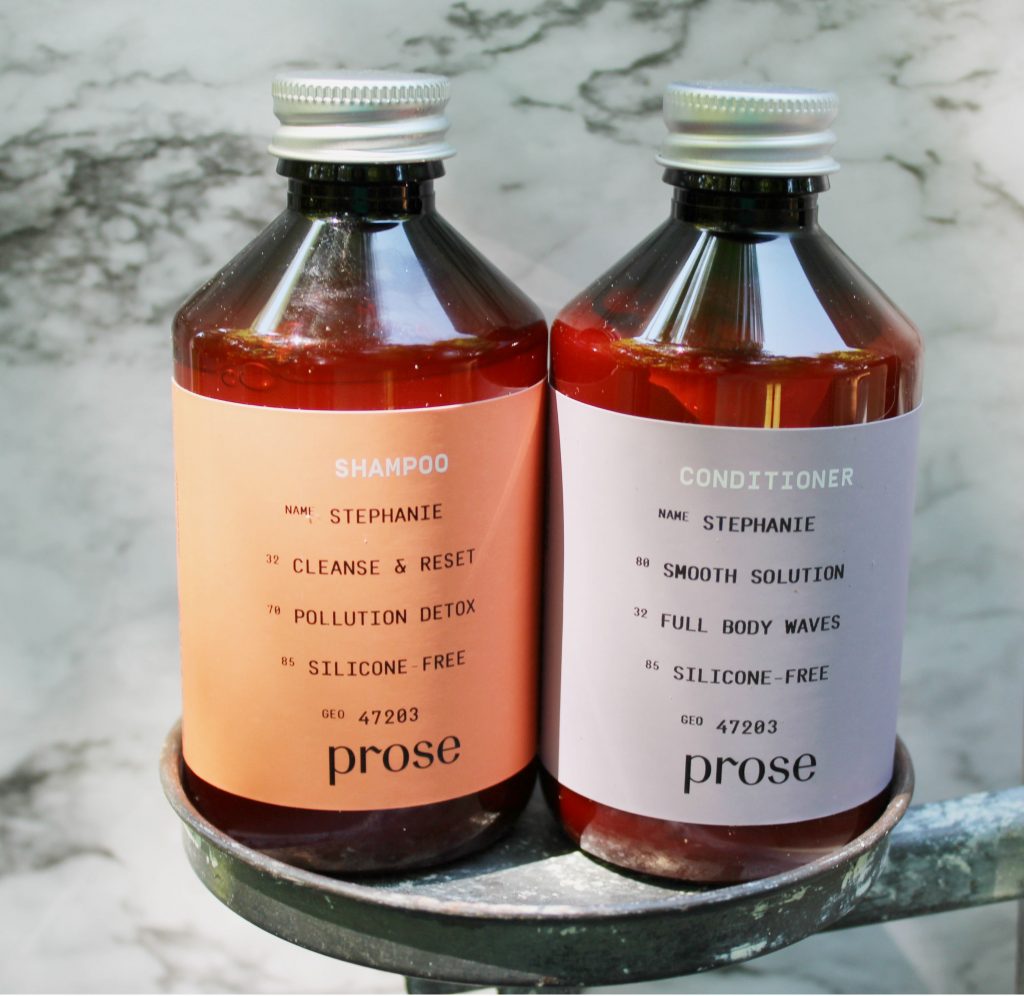 In a world where we LOVE personalized and curated just for us items- this is the future of hair care.
I love that the bottles even have my name on them, and tell me exactly what each product does. They could tell from where I live, that I may need a little pollution detox. And that I like to have a little volume and waves.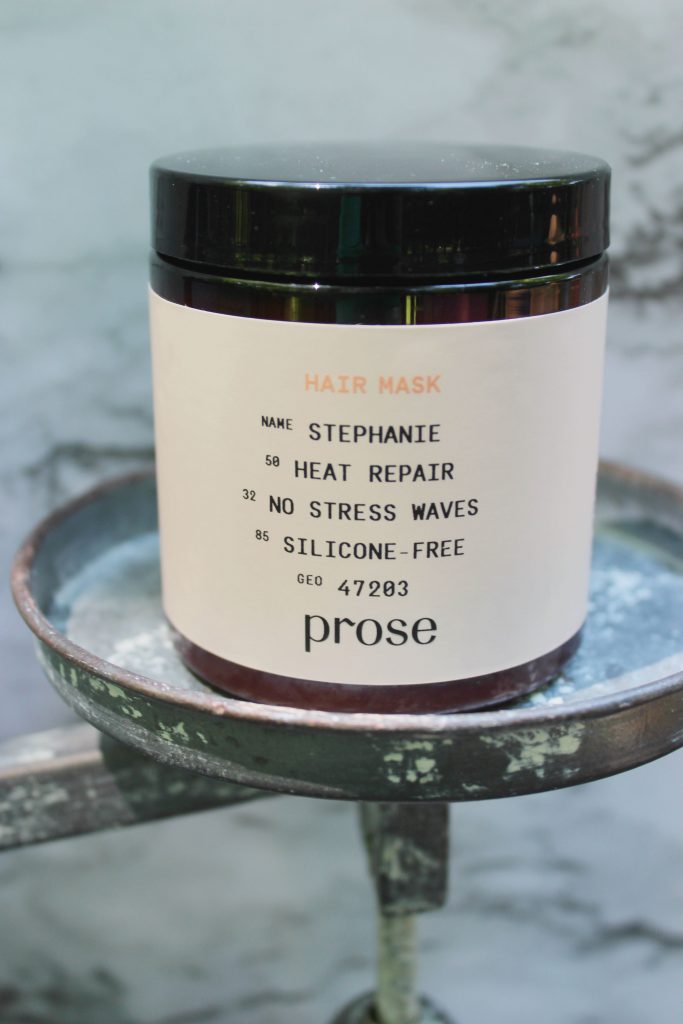 Your set even comes with a mask that you can use once a week (or I use about every 2) to help keep your hair in tip top shape. They even include a handy booklet along with the products that tell you exactly how much to use (down to how many pumps of product!)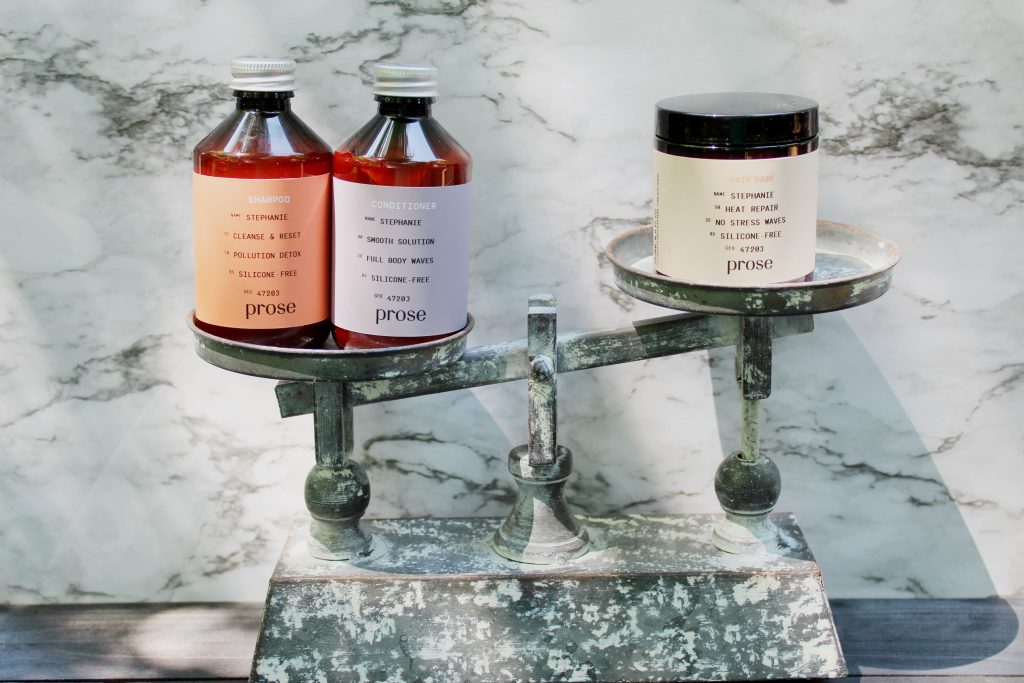 My hair has, honestly been loving these products. It's less frizzy, full and bouncy, but also mega-shiny. The scent is heavenly and lingers for days- which is great for someone who only gets to wash their hair a couple of times a week.
I will say if you're sensitive to scents however, that they might be a little strong for you. But, that's okay- you can make your curated personalized hair care products fragrance free! Which, the next time I order, I definitely will. Because my nose and hair love the scent, but it's a little strong for my extremely sensitive skin.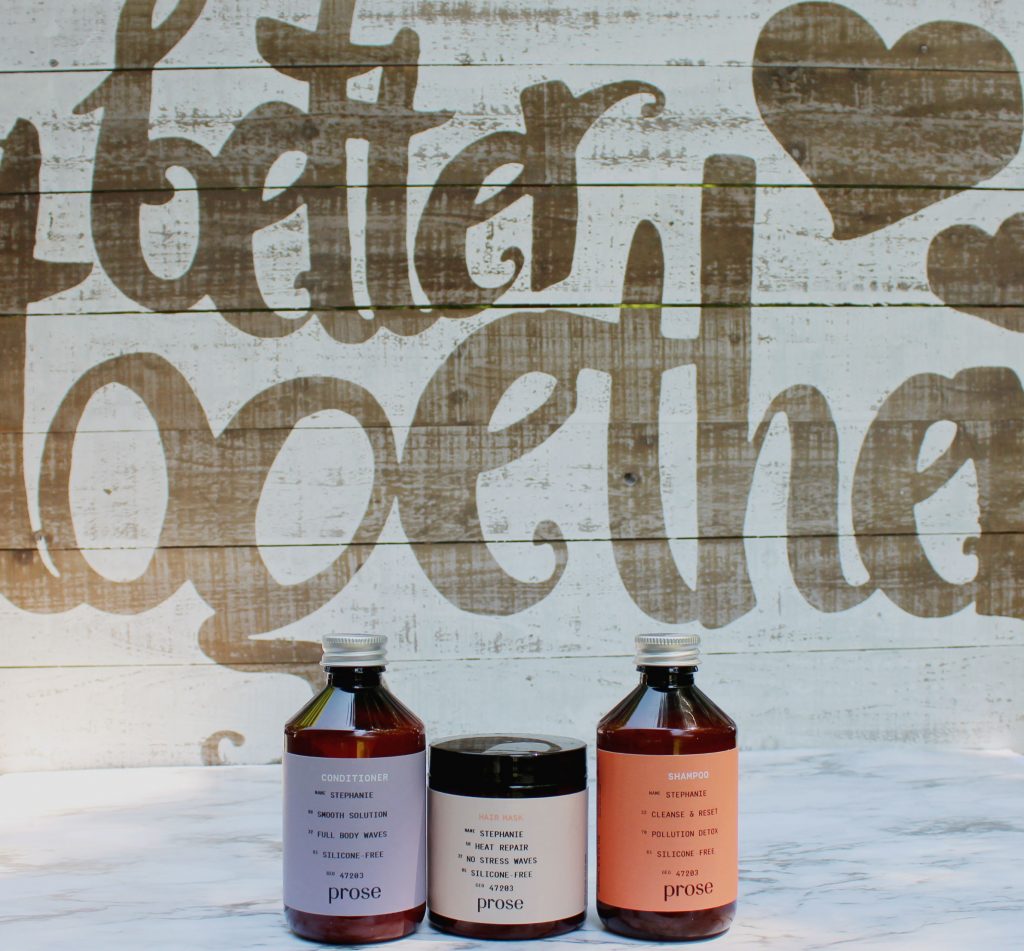 I love that Prose is continually on the lookout for greener hair care options, and that they're making products just for us. It makes you feel special to be able to get an item that is totally personalized just for you. They're constantly adding new ingredients to their lineup, so you can even change up your formula the second time around if there's something else you want to give a try.
As far as the price goes- it's higher than drugstore prices, obviously- but it's personalized. And it's right on target if you're used to buying salon quality brands- which it is!
Go ahead and take the Prose consultation and take a peek at your results. Then decide if you're ready to take the plunge. It's always fun to give new hair care products a try- especially with a fun, personal touch!
Go ahead and Pin it so you don't forget to take your consultation!