I know most people get into 'Spring Cleaning' and they get everything in their homes cleaned and organized before the Summer arrives. I'm the opposite. I'm a 'Fall Cleaning' kinda gal. I like to get everything sparkling and refreshed before I'm cooped up inside for the Winter months. It's easy to get everything done on chillier days when I don't want to go outside. I like to go through my clothes when I switch my closet over to my Winter wardrobe and haul bags to the thrift store. I choose a few DIY projects that I can get done in colder weather. And the Fall scents motivate me to get more done.
If you're more of a Fall cleaner like me- I've got a nice printable check list for you! Light up those pumpkin candles, spice up some apple cider, roll up your flannel sleeves and get to work…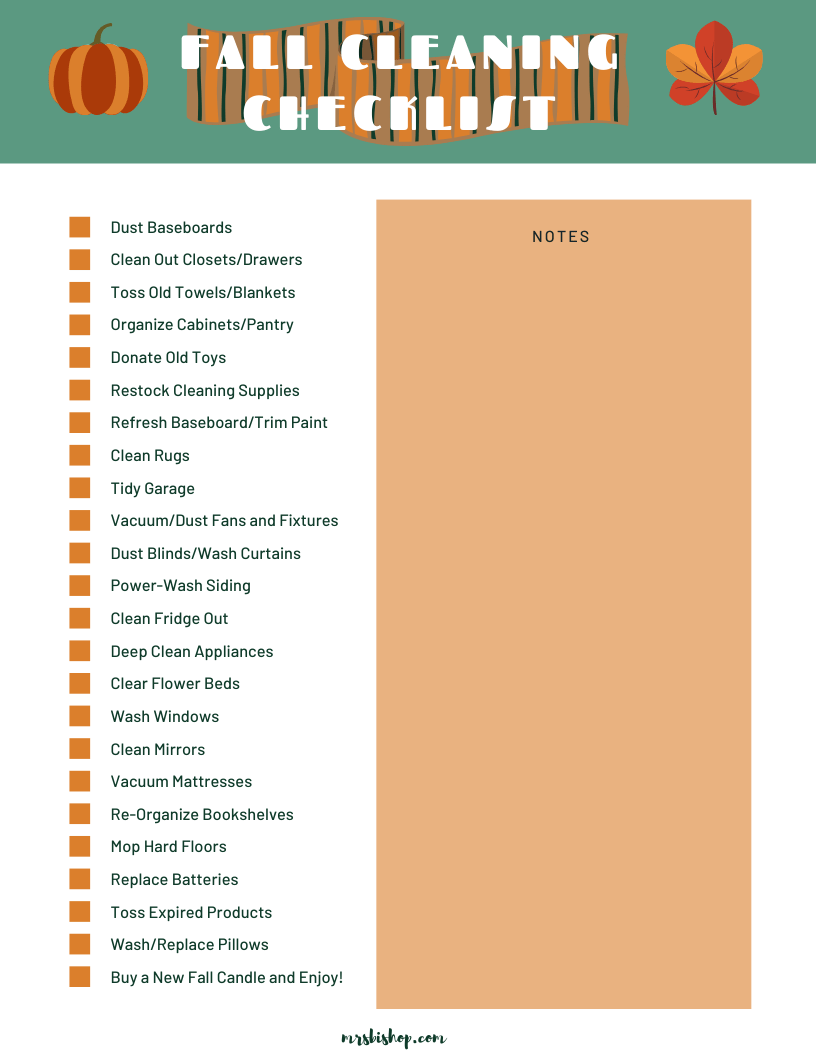 It's got basically all of your deep cleaning- appliances, pantry, closets. And it also includes the things we tend to forget- vacuuming mattresses, dusting ceiling fans, replacing batteries in remotes and smoke detectors, etc. I also like to repaint my trim/baseboards with a light coat to freshen them up for the new year- but if you don't feel like doing that, just give them a nice dusting. Don't forget to go through your cleaning supplies, beauty products, and medications and toss out anything that's expired. You'll make lots more room that way!
Let me know if you use this printable and tag me in your Fall cleaning posts on social media! Happy Organizing!