*Disclaimer- Kiss My Face supplied me with this product in exchange for an honest review- as always, all opinions are my own!*
I know I did a Summer Deodorant post recently, sharing a few different brands that have been working okay for me. But, Kiss My Face just sent over their new Quick Dry Spray Deodorants and I just HAD to share them with you!
These Deodorants are exactly what I have been looking for! They're aluminum and paraben free and they go on clear and dry in seconds – without the use of aerosol propellants. They contain natural ingredients that won't irritate your underarms, and they smell really good.
My favorite is the Sport Quick Dry Spray Deodorant, because it will get you through whatever life throws at you, without you getting even the least bit stinky. I tested it out when we were staining our deck: in direct sunlight, 100+ degree heat, and it did the job! I kept smelling my pits and telling my Hubby I could NOT believe that I didn't stink. This Momma can get stanky sometimes, but this stuff totally kept me fresh! I've worn it almost every day since- because if it did so well in such extreme conditions, but is gentle enough for every day, it's a WINNER to me!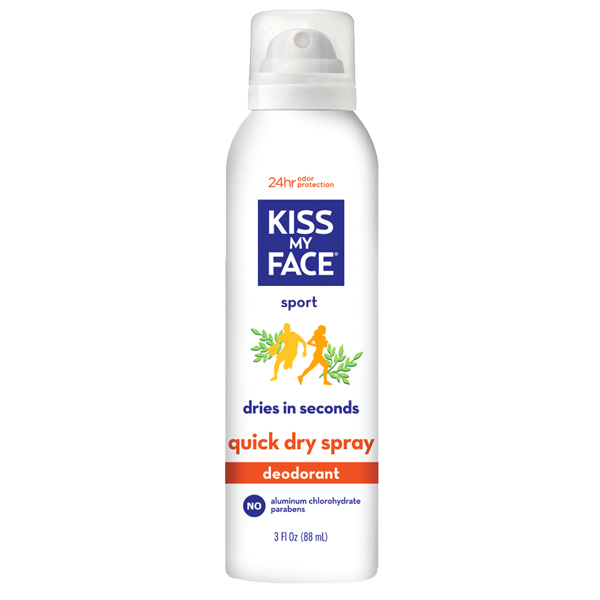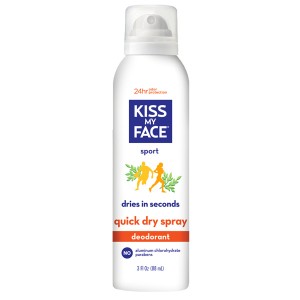 I also got to try out their Cucumber Green Tea scent. It is even more gentle and perfect for your every day wear, especially if you don't need the extreme protection that the Sport Quick Dry Spray brings. I love the fresh, clean scent and how it doesn't irritate my super sensitive skin. Perfect for those tank-top wearing days all the way through to when we'll be sweating through our winter scarves and sweaters.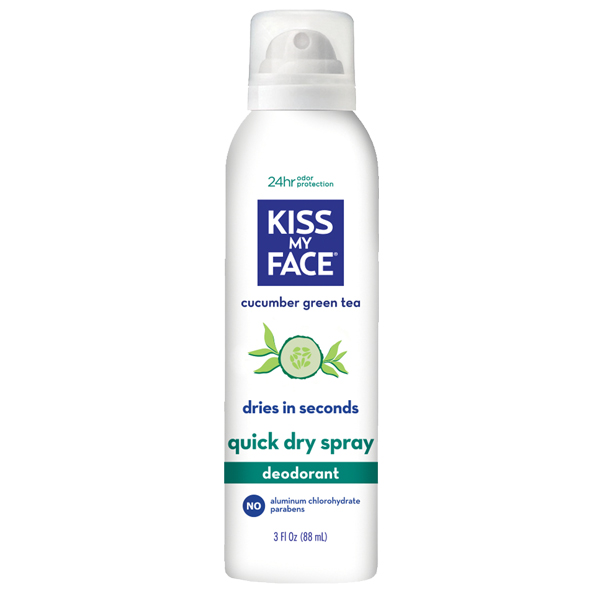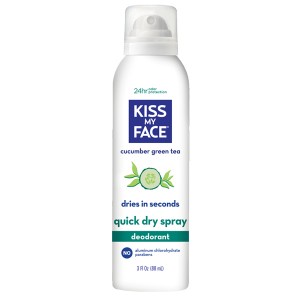 I have been super impressed with both of these deodorants and will continue purchasing them again and again. One, because they WORK. Two, because, especially for a natural deodorant, they are SUPER affordable! You really can't lose!
I will say, DO NOT spray them on directly after shaving your pits. It will sting! Definitely give them a little break first. You could even go ahead and layer this over any Kiss My Face stick deodorants for added protection.
I have been chosen to share all kinds of amazing Kiss My Face products with you over the coming months and I am super excited! I LOVE working with such a great natural (& cruelty free!) brand that is so safe for sensitive skin! They were also generous enough to send over 3 extra deodorants for my awesome readers to try! Leave me a comment down below telling me which one you would love to give a try, and I'll choose 3 random winners. GOOD LUCK!