Our Cabin Getaway
My Hubby and I loaded up this past week and took our little guy on his first full blown vacation. It was the week after my 30th bday, and the week of our 10 year anniversary- so we had lots to celebrate! We had an absolute blast- and if you've been following my social media, you've seen the amazing food we had and some of the adventures we went on. I'm declaring this week Gatlinburg Week! I'm going to share some of the fun stuff we did, and some things we want to go back and do ASAP. It was such a fun, family friendly place to visit and I can't wait to go back! I'm a country girl at heart, and the mountains and our cute little cabin were good for our souls. We really enjoyed ourselves, especially where we stayed during the week. (This post isn't sponsored, we paid for our own lodging- but, I still wanted to share our cabin with you.) I feel like if you go visit GBurg, renting a cabin is totally the way to go. We could go back at any time, could cook for ourselves if we felt like it. And, it felt totally private
.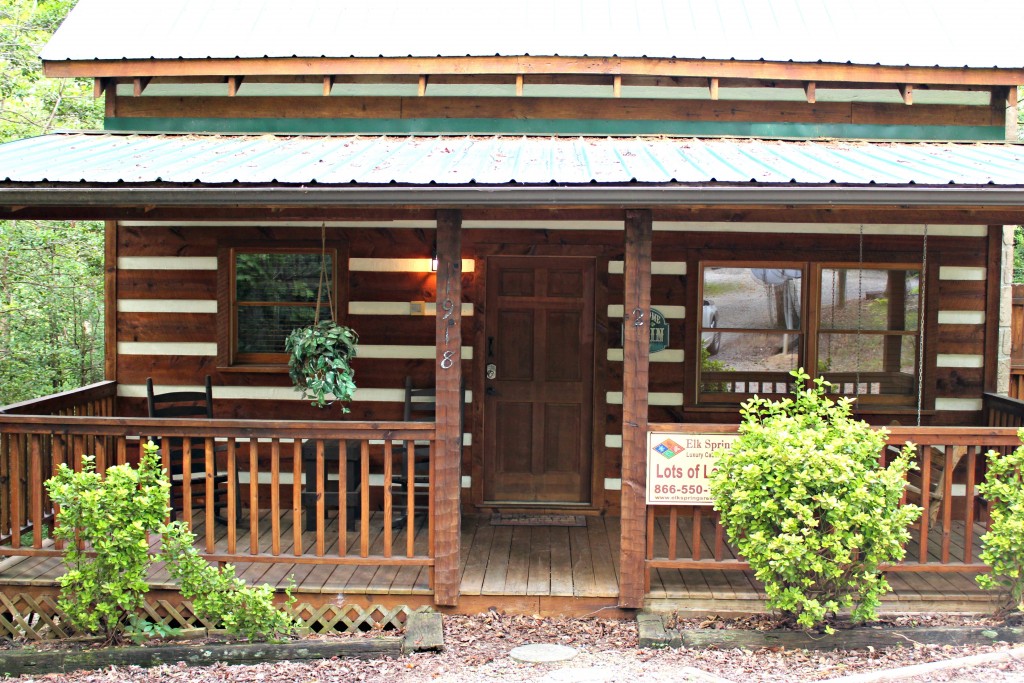 We rented the Lots of Lovin Cabin from Elk Springs Resort, and it was the perfect size for our family of 3. (It was actually located in Sevierville, just outside of Gburg, but still super close by). It's one of their smaller cabins, and they have many more to choose from for larger families, but this one totally fit all of our needs. It was also an excellent price- way less expensive than staying at a hotel.
We loved our little kitchen and this amazing wooden bar, with stools that slid underneath to make more room. All of the appliances were in working order, and everything was really clean. So much more so than I was expecting from a rental!
We loved the family room with a fireplace, and all of the rustic touches were just adorable. The big couch pulled out into a bed, which our little guy slept on- he thought it was awesome sleeping on a 'big bed' in a room with a television. And he slept great there every night!
We didn't spend a ton of time at our cabin, but when we were there, we thoroughly enjoyed this space.
And Daddy and the Little Guy thoroughly enjoyed this vintage arcade machine that was located on the other side. (Momma enjoyed the Hot Tub out on the back deck.)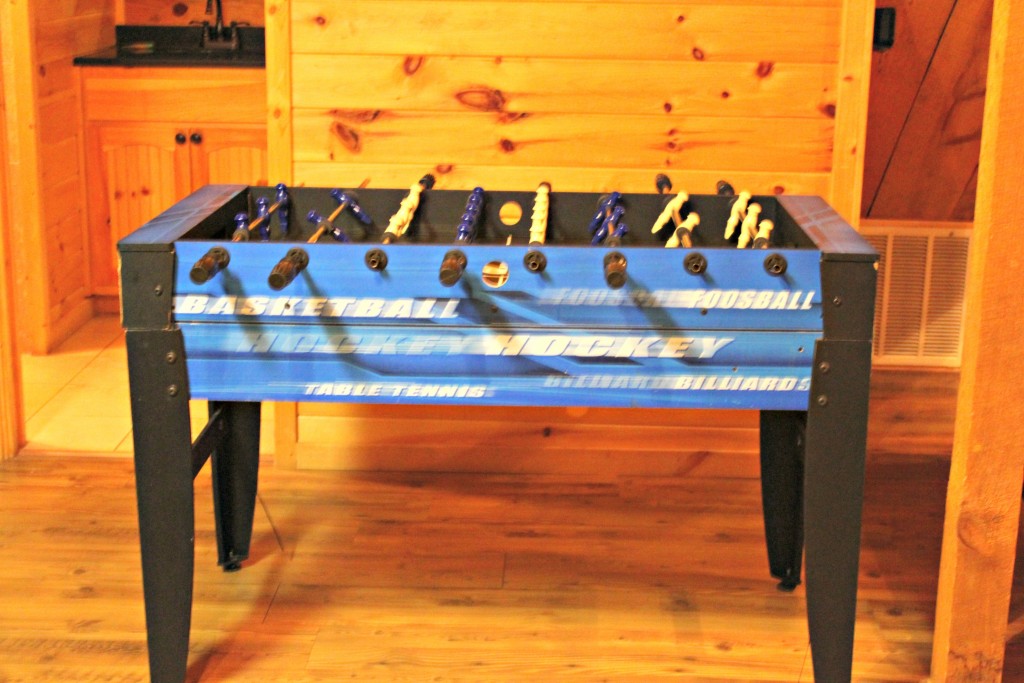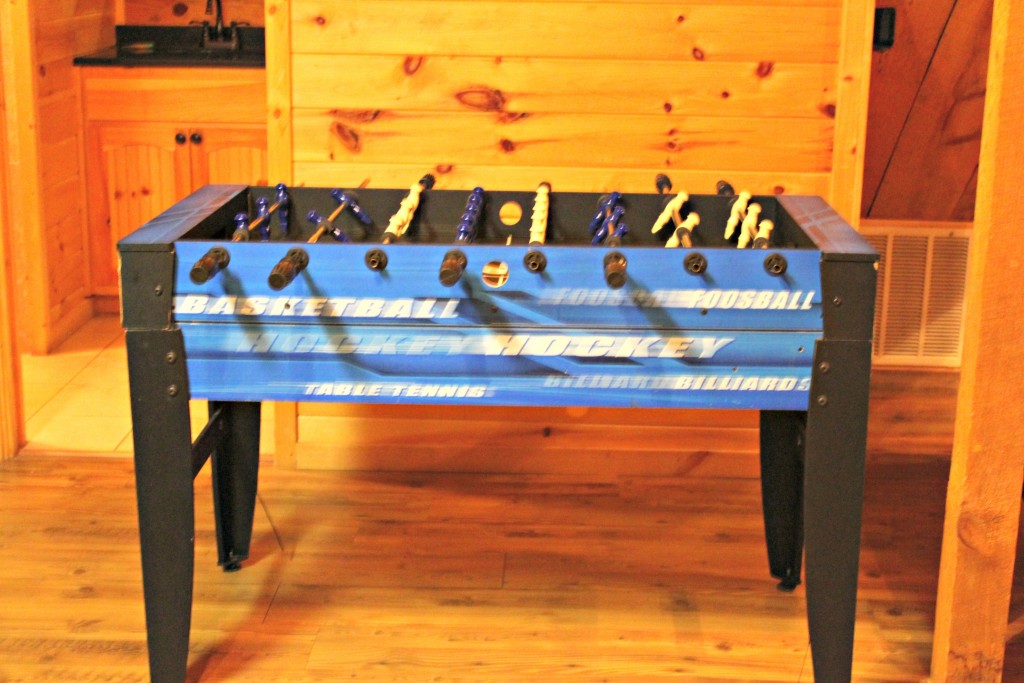 This foosball table also provided us all with some family entertainment. I think my 5 year old thinks we need one for our house now.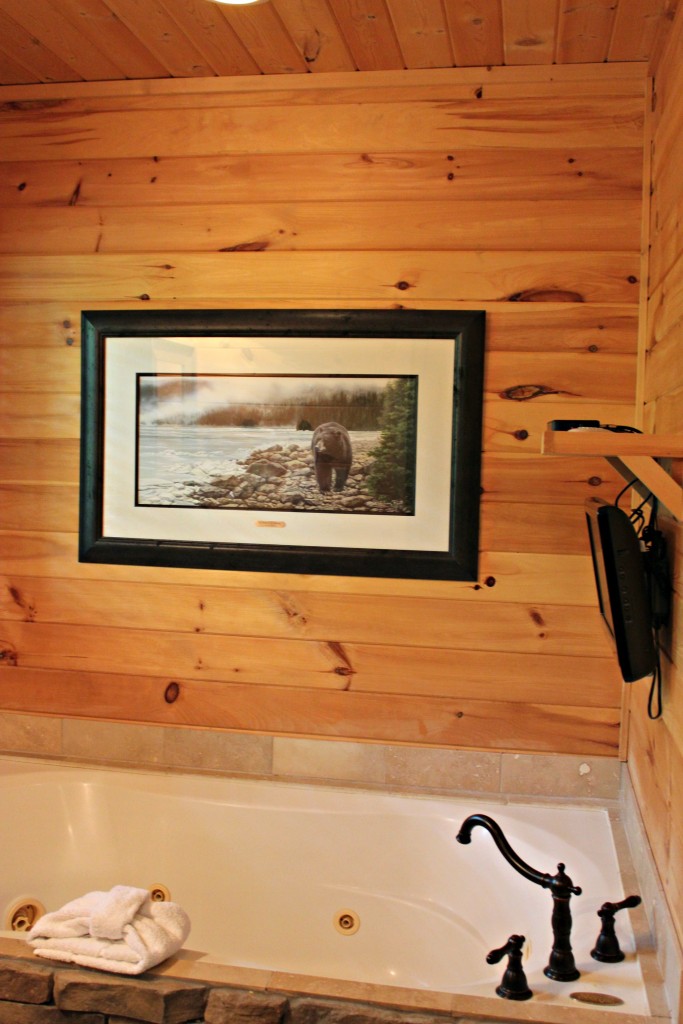 The downstairs bath had this luxurious jetted tub- with a television… you bet I soaked in this thing and watched Fixer Upper during our afternoon siestas.
I still miss this giant shower, that…ahem, definitely can fit 2. (Anniversary trip, y'all!)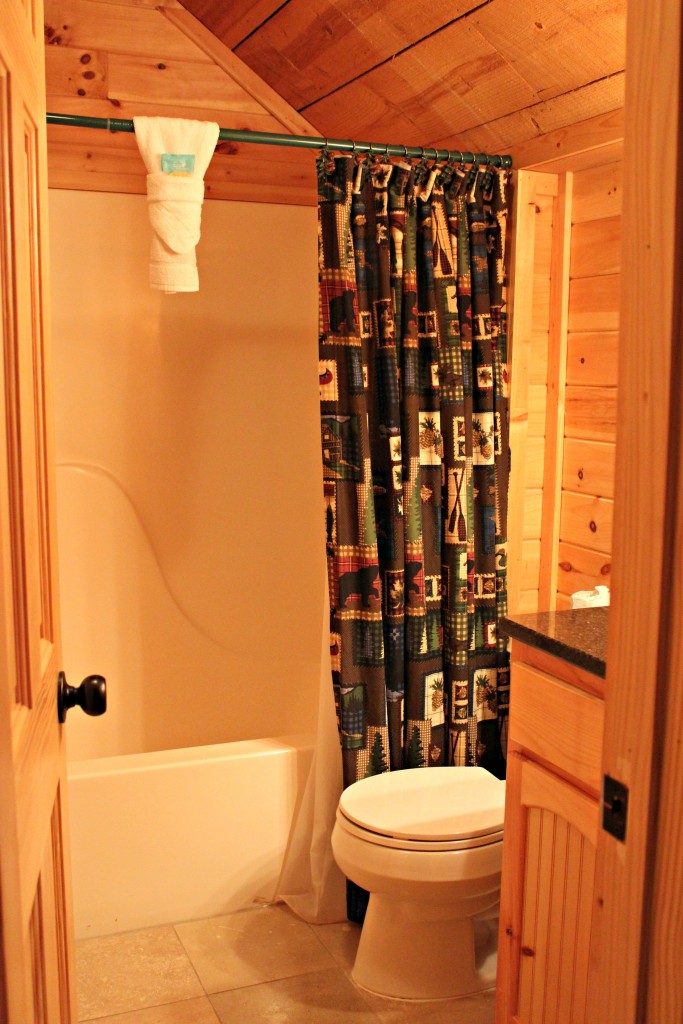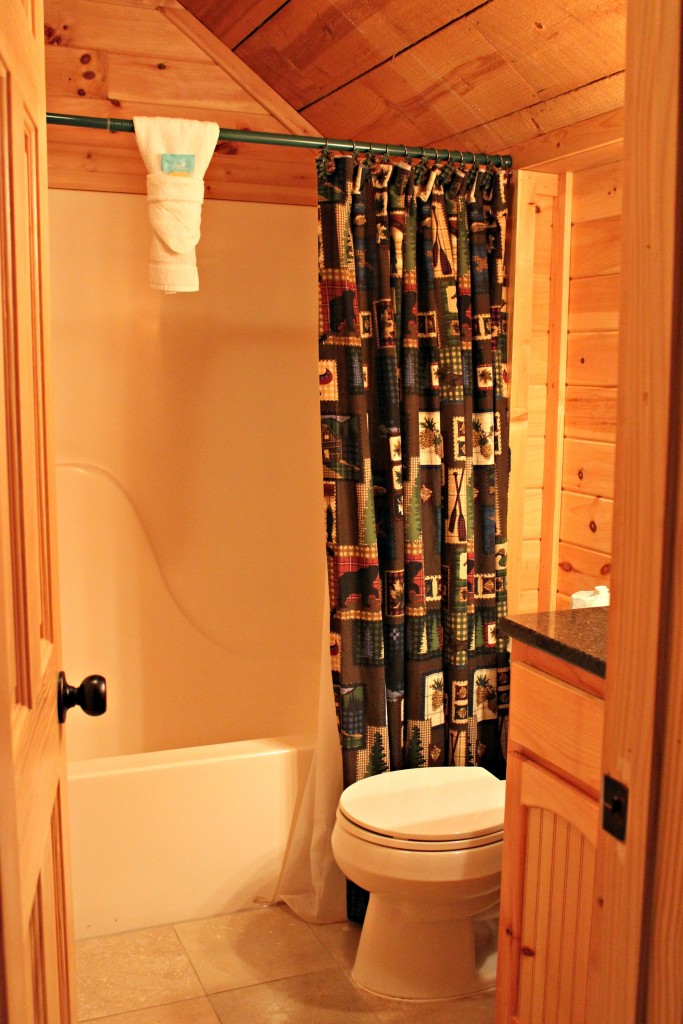 Little man preferred our little bathroom upstairs, with the tub that was a size that he was used to.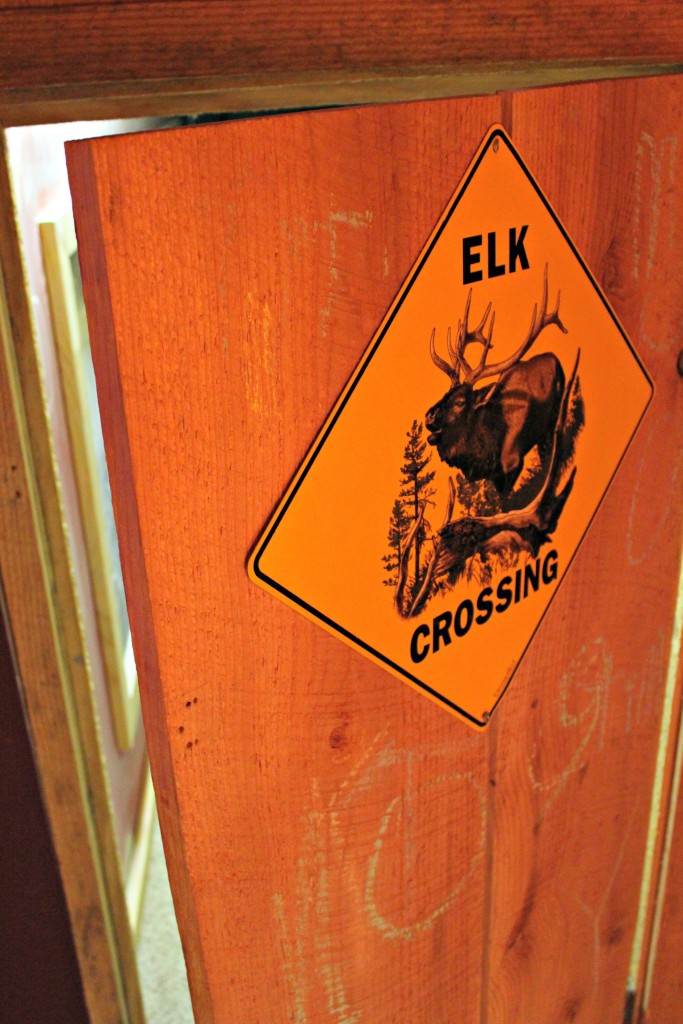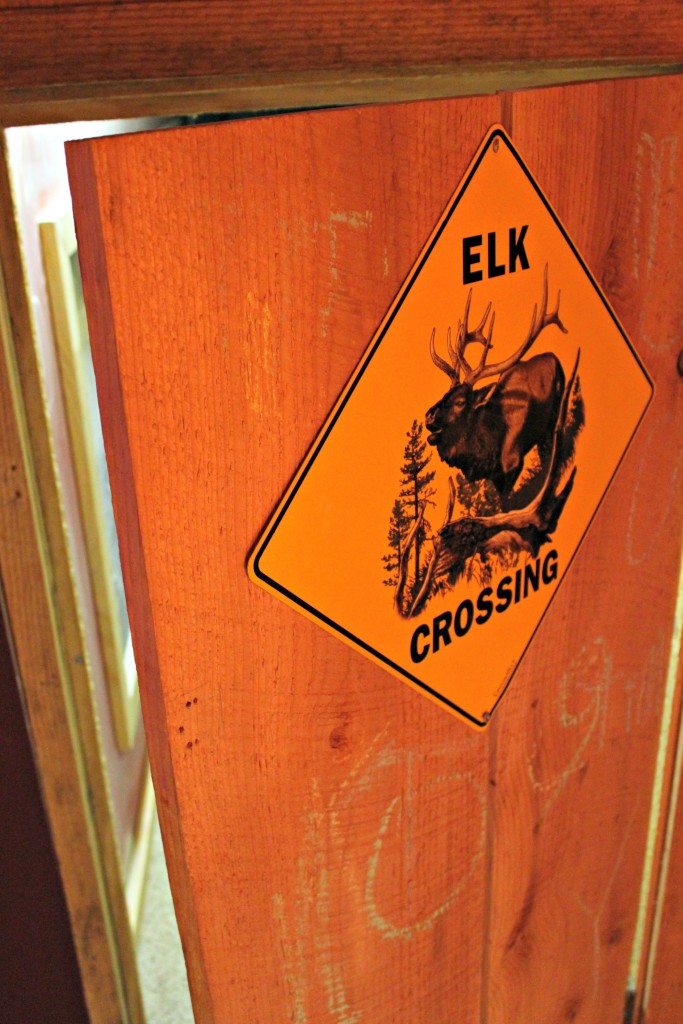 Which, was located next to this interesting little door.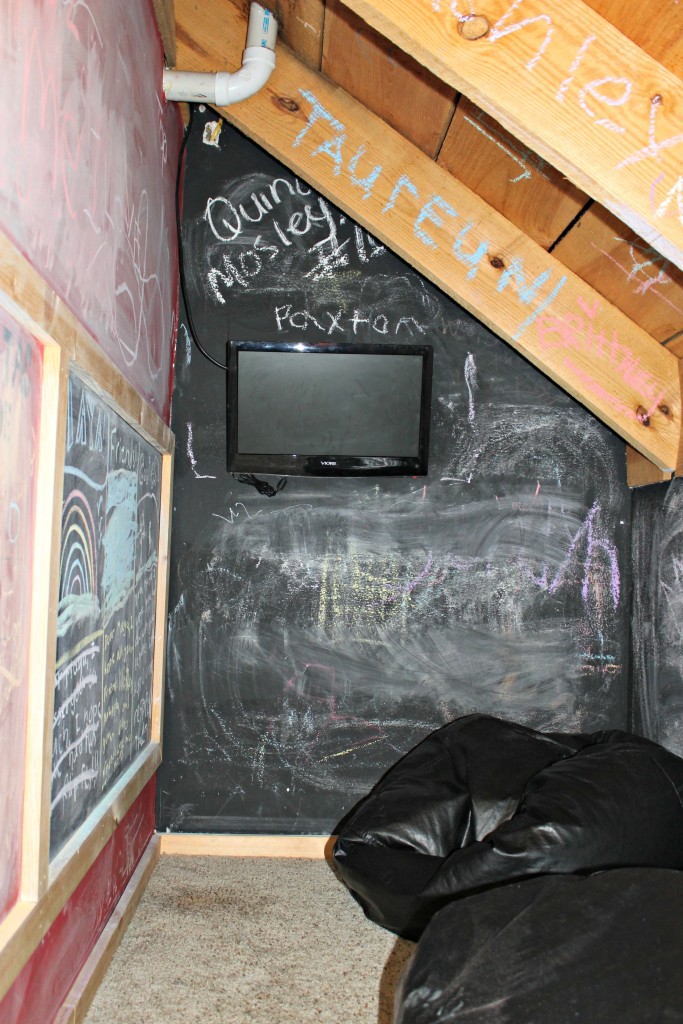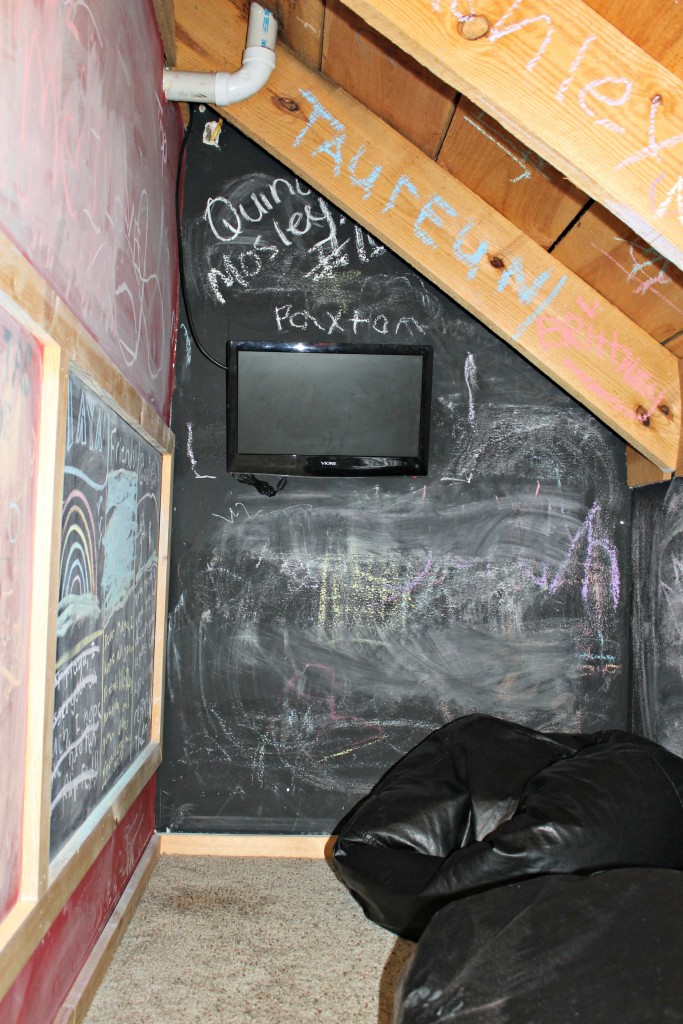 Boasting a chalkboard-walled playroom, where the little guy spent most of his time. When he wasn't playing retro arcade games that is. (Don't worry- we went in and erased everything just in case, before we let him in).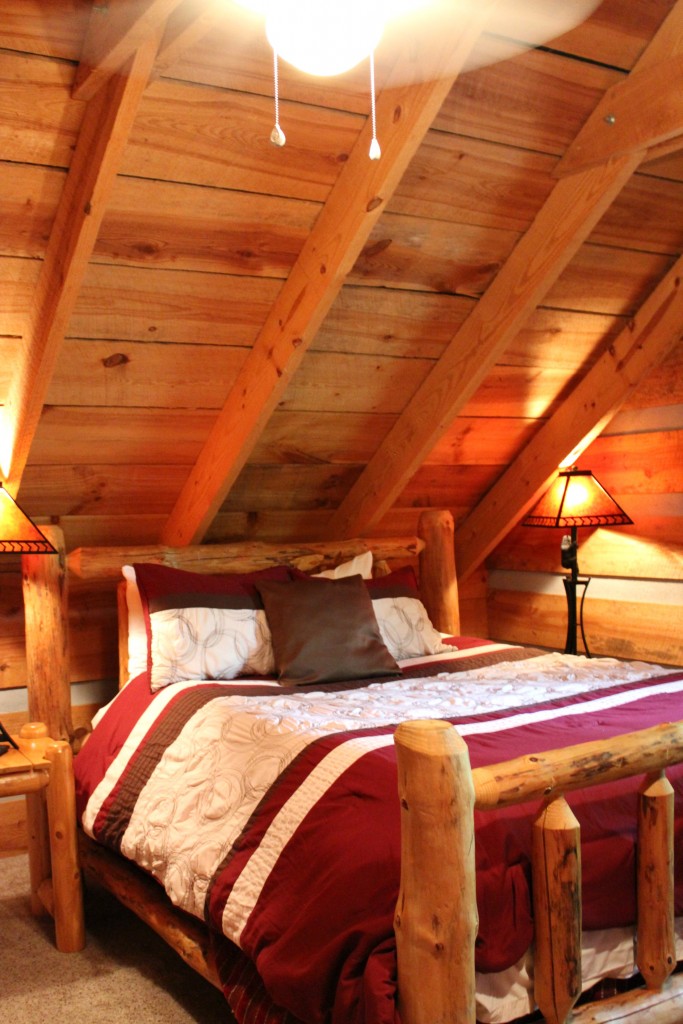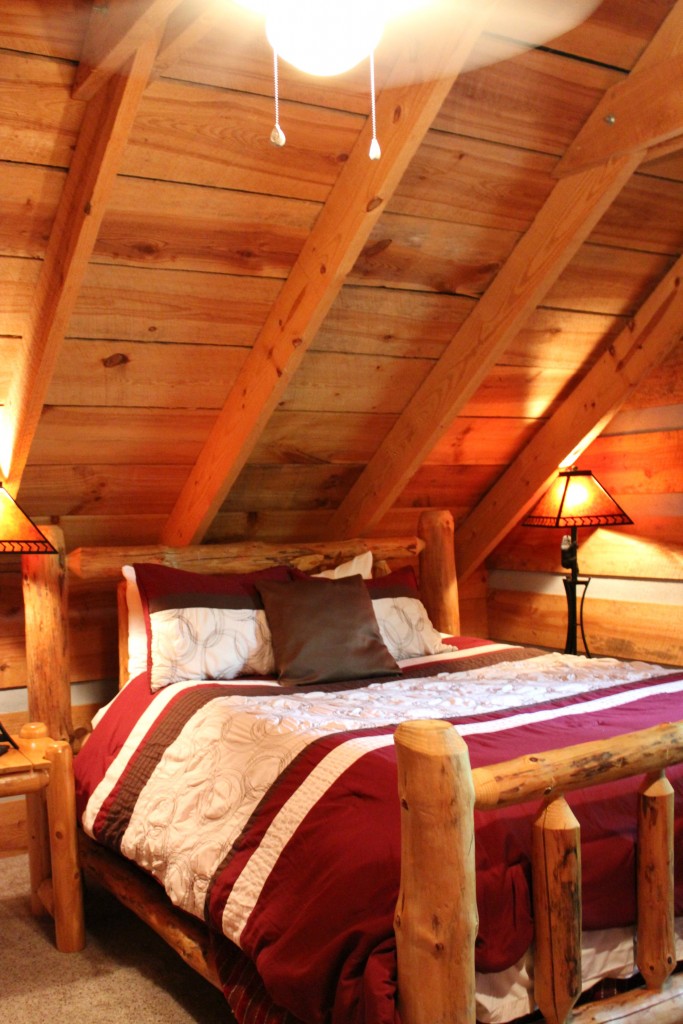 Our room was also located in the loft area. It was a decent size and also had its own television. So, we were pretty much set…we don't even have a t.v. in our room at home.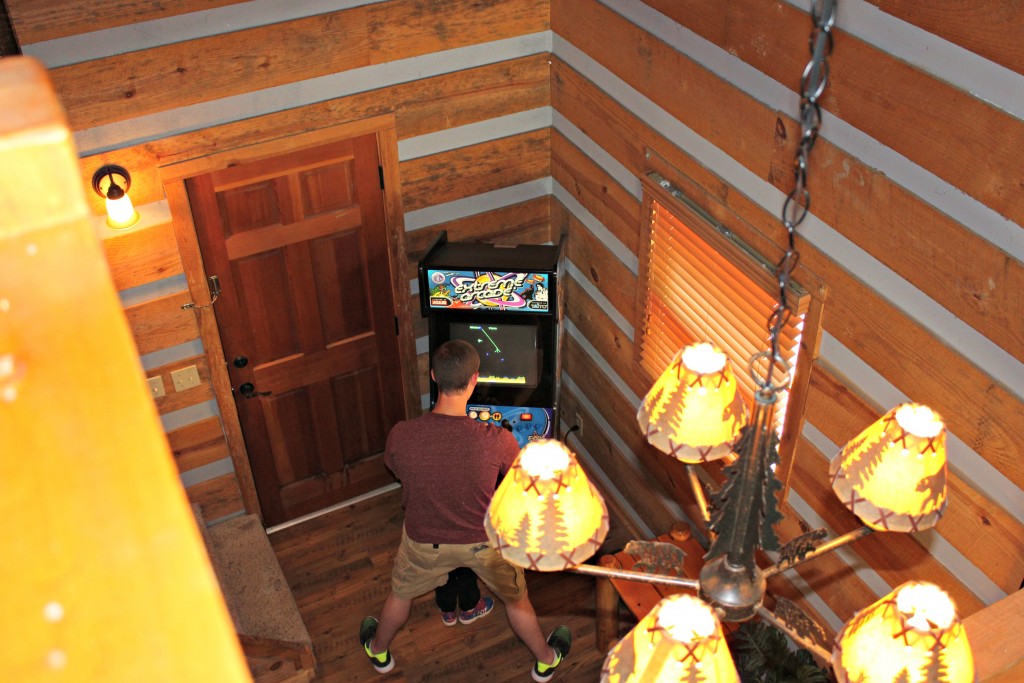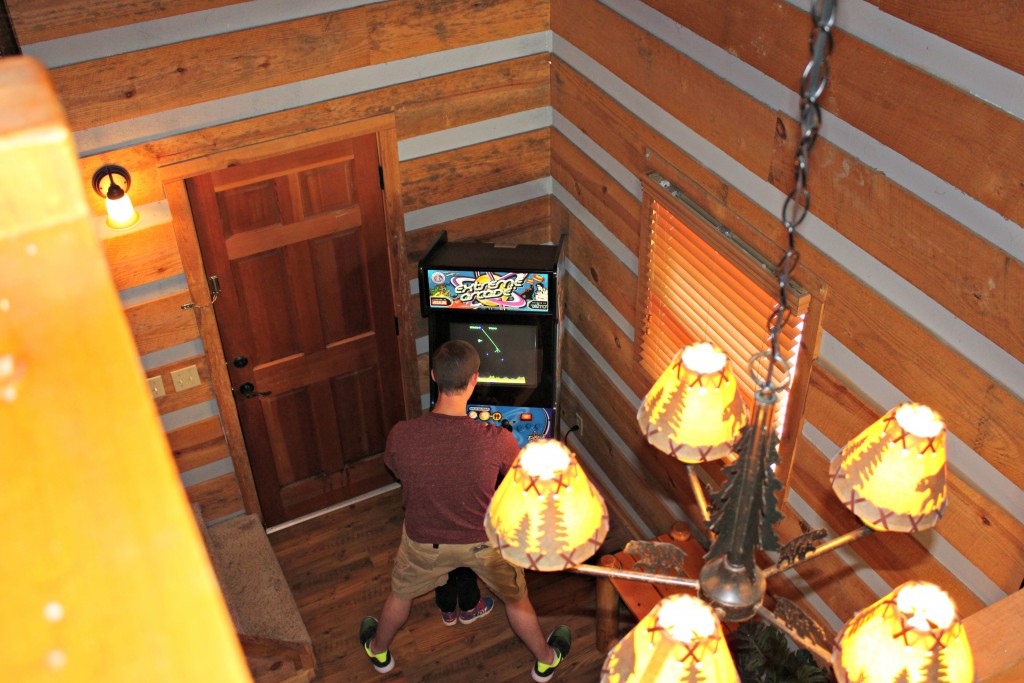 Our room also overlooked the downstairs where I could keep an eye on the fellas. And we could peek at little mister as he slept on the pull out couch. It was surprisingly still quiet downstairs, even when we had the t.v. on upstairs, so he snoozed right on through every night (thank God- that was my biggest fear when going on vacation- a Mom needs her beauty sleep!).
We loved our little cabin- and if we go back anytime soon, we'll definitely be renting one again. If you're looking for a cabin to rent, check out the ones offered through Elk Springs– they had a wide array, and we were super happy with our experience. Bonus- if we go back, returning customers get 10% off!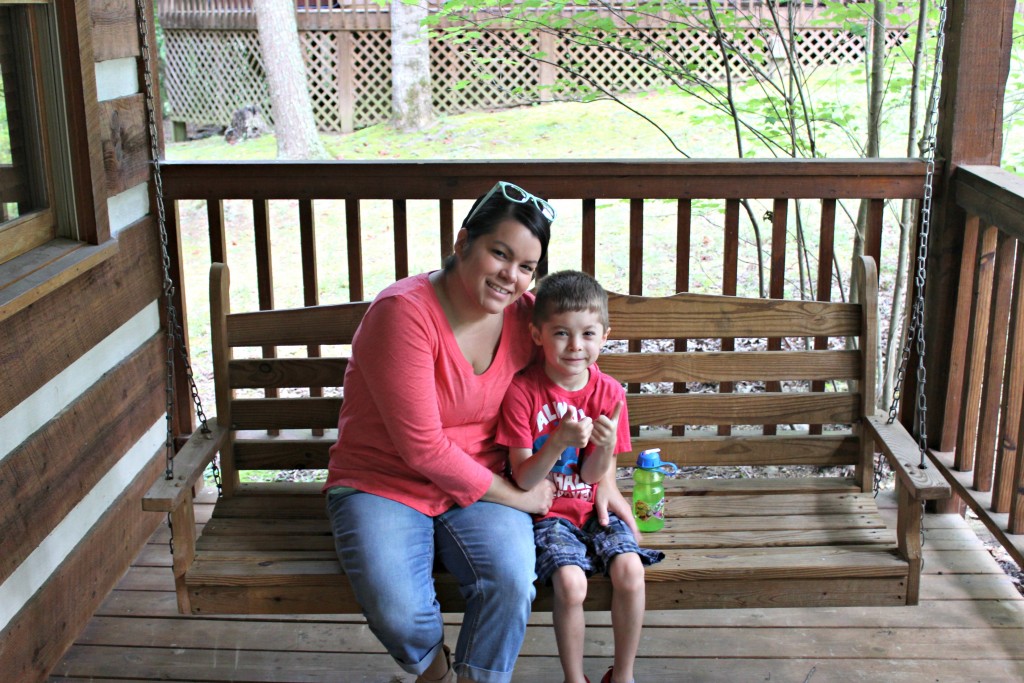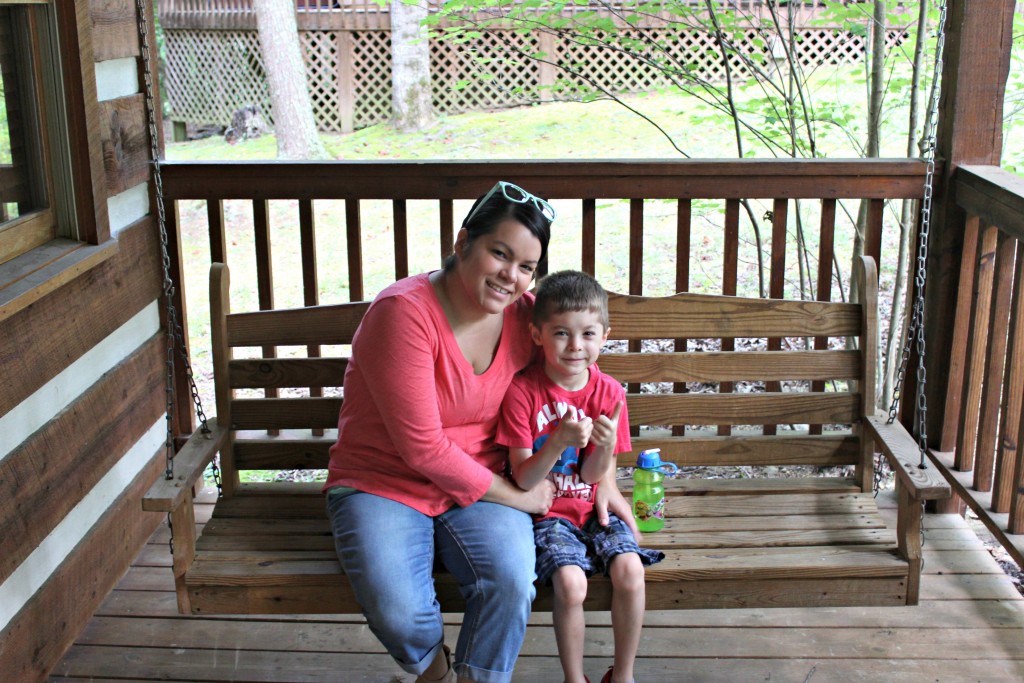 Stay tuned this week as I share some of our adventures, and our favorite Gatlinburg attractions.
Have you ever visited Gatlinburg? What was your favorite thing to do? What places would you recommend we visit if we go back soon?