I've been promising a family room tour- and it's coming! But, first I wanted to share one of my favorite pieces in the room- one that I searched forever for.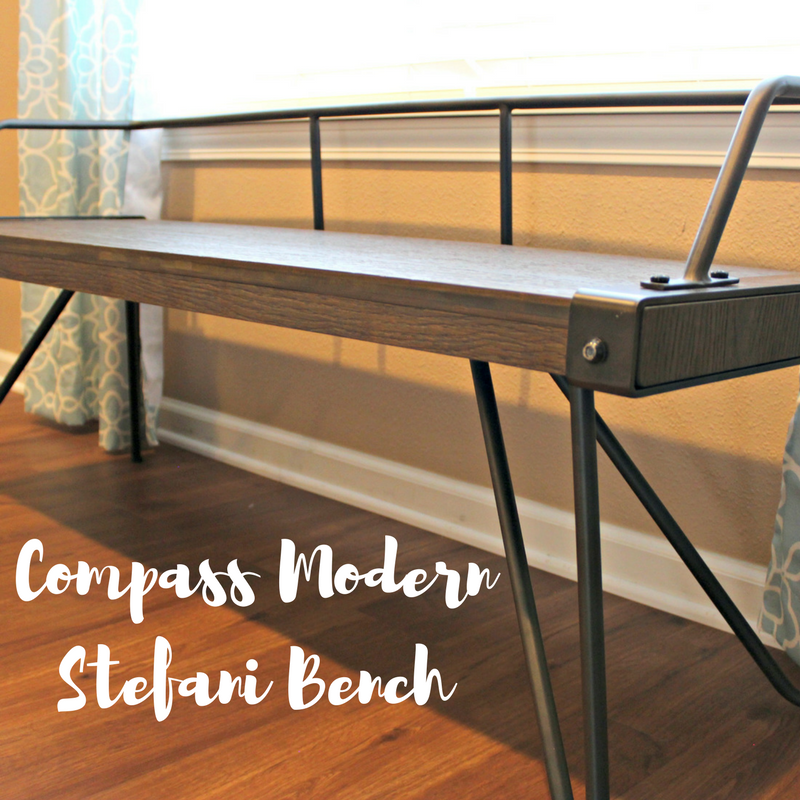 I knew I wanted a bench in front of this window. But, I really enjoy the view and the natural light that the window lets in. I wanted the bench to have a back, but most were too high and they obstructed my view.
I went to Compass Modern, because they have some beautiful, modern pieces that also fit the industrial-farmhouse chic look that I'm going for. As soon as I saw this Stefani Bench, I knew I HAD to have it! I mean- my name is Stephanie! It was fate.
Then came the true test. I measured the window, and the dimensions of the bench fit EXACTLY where I wanted it to sit underneath the window. Just high enough for some lower back support, but it doesn't AT ALL cover my beautiful view and natural light.
I love the way the large, rustic wooden bench fits in with the more modern, industrial legs. It looks like something I would find in a high-end loft, but also goes with my farmhouse coffee table and more traditional rug. It's the perfect marriage of the styles I was going for. It matches my taste to a T. And I'm so happy I was able to find exactly what I was imagining, before I even came across it on the Compass Modern site.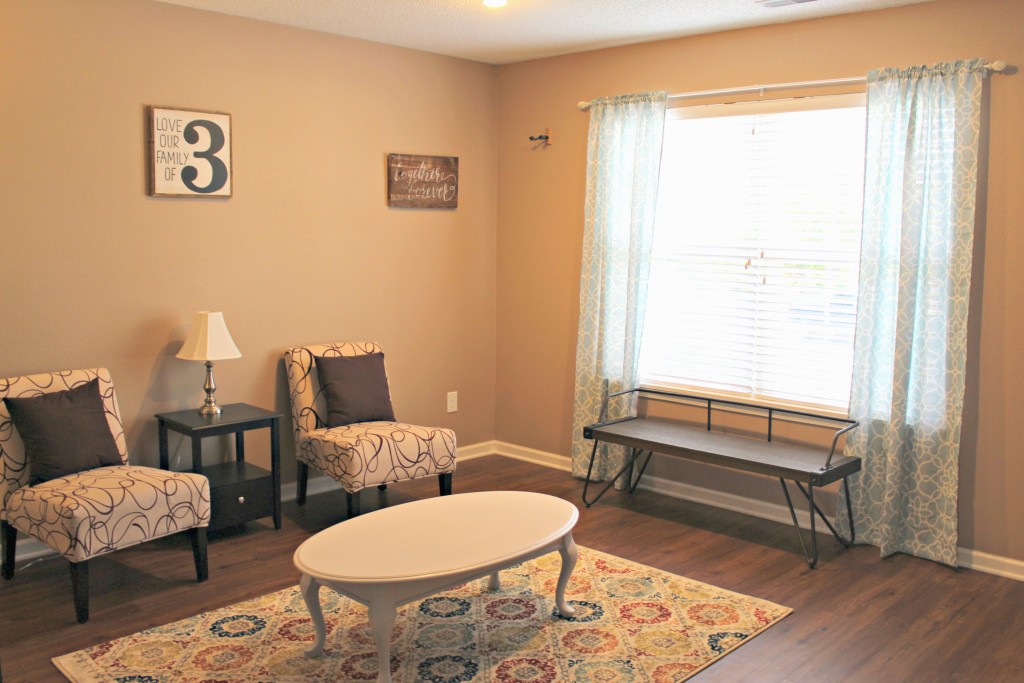 In the early morning wash of light- this is my favorite room now. This bench was the cherry on top. I thought about putting a pillow on it or draping a blanket over the corner- but the modern simplicity and clean lines just really speak to me.
If you're looking for a new piece for a room in your house- check out Compass Modern. They have a huge selection at really affordable prices (this bench was under $200- I couldn't even find a better deal at a department store!).
I have my eye on this Hemingway Chair and some other Mid Century Mod pieces that I NEED. Whether you're looking for Decor, Seating, Lighting, Rugs, or more- you'll be able to find what you're looking for.
What do you think of the bench? Stay tuned for a Room tour!
What pieces have you been on the look out for- I'd love to help you find the perfect piece!