*Love, Kuza gifted me these items to show you how I get dressed up for the Holidays. All opinions are my own.*
Tis the season!
For wrapping, baking, cleaning, and of course a thousand Holiday parties. This time of year I'm reluctant to get myself anything- but a great outfit to wear to all of these shindigs is a MUST. That's why I'm sharing my current favorites from Love, Kuza with you! I shared my Summer favorites from them earlier this year– and these picks are EVEN BETTER!
Dressed up for the Holidays
If you like to look chic- but be super comfortable, this Moon Pocket Grid Shift Dress is the dress for you!
It's super soft and lightweight feeling- but warm enough you won't freeze your derriere off. I love the mod-feel from the grid pattern. And dare I say- pockets? You know how I love anything with pockets. It's super causal and perfect for a laid back Holiday look. And it's also available in 3 other colors if the red scares you off. But, don't let it…like I said, tis the season!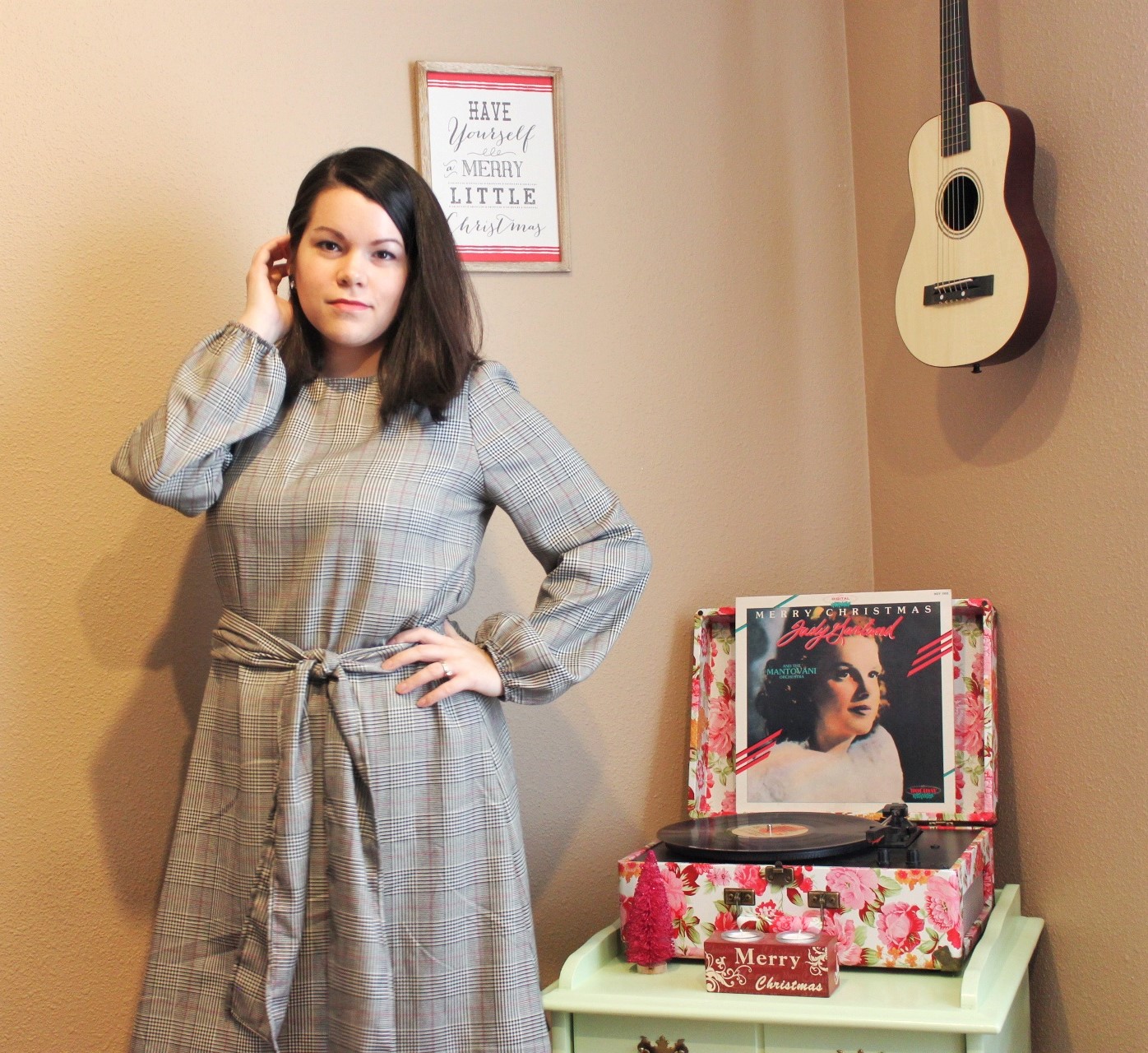 If you wanna go a little more dressy, and channel your inner Old Hollywood movie star, this Bishop Sleeve Woven Plaid Dress is what you need in your life. (also- Bishop?! Had to.)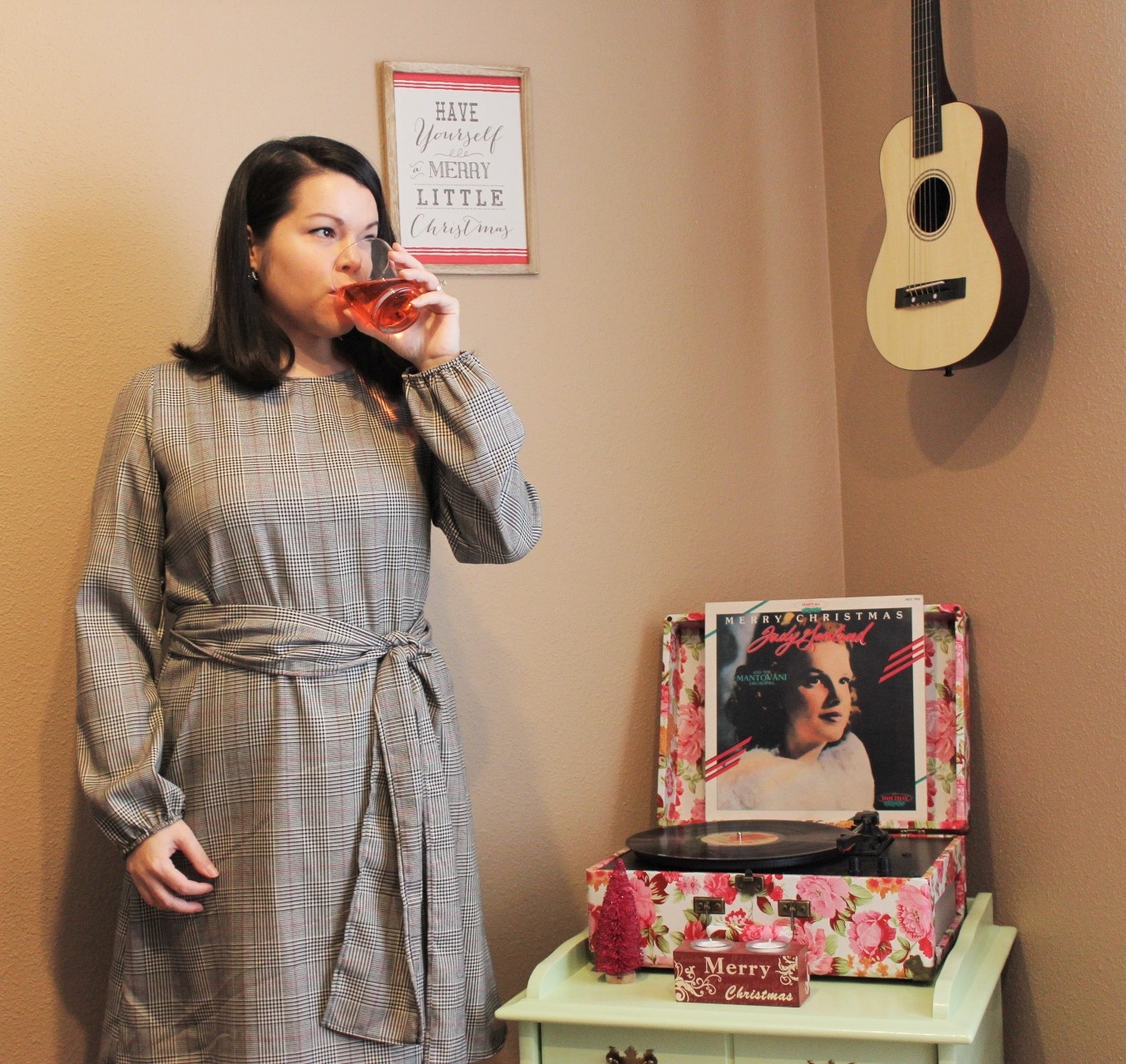 I love the built-in belt detail. It's really large and flattering to the midsection (great for hiding where you're carrying those yummy Holiday treats!).
And the plaid makes it feel so grown-up and put together. I felt like I needed to throw my hair in a chignon- if I knew how to do that! The color is great and will carry it through more than one season- making it a double win in my book!
You're also going to want to grab something comfortable to wear on days when you're not throwing on heels, red lips, and a winged liner- am I right?
That's where this Waffle Knit Slouchy Cardigan (shown here in Blush) comes in.
I LOVE how big and oversized it is. It feels like you're wearing pajamas- but doesn't look at all sloppy. The wide sleeves make you want to curl up and take a nap. I hung out in mine all last weekend.
I was also pleasantly surprised at how well made and thick this sweater was. I seriously want it in every single color!
So, whether you're looking for cute, comfy clothes to lounge around in on cold, Winter days. Or gorgeous pieces to help you get dressed up for the holidays- Love, Kuza has got you covered!
What kind of clothing are you on the hunt for this season? Dress up or dress down?