February Book Wrap Up
*I linked all of these books from my February Book Wrap Up to Amazon- as an affiliate I may receive a small percentage if you purchase anything using these links. Thanks for supporting my blog.*
I was worried I wouldn't get much reading done this past month, but I was able to sneak in a little more than I planned. I even read a couple more as read-alouds with my son. But, I didn't include those this time. If you're ever interested in what we're reading, though- you can check out all of the books I've read on my Goodreads. I'm excited to share the books that I loved this month! So here it is- my February Book Wrap Up.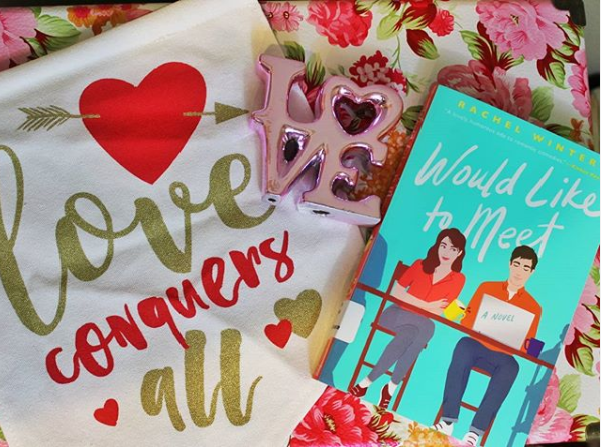 The first book I finished was our Besties Bookshelf Book Club pick for February: Would Like to Meet by Rachel Winters. I *really* wanted to love this book, being a nod to my favorite- rom coms. But, it ended up falling a little flat for me. I loved the main character, the love interest, and the idea of the book as a whole. But, I wish it was a little different. However, if it sounds like one that you'd like to give a read- we have a whole post dedicated to hosting a fun book club featuring this book!
I grabbed Evvie Drake Starts Over at the library on a whim and ended up really liking it! The story is bittersweet and easy to digest. It deals a lot with shame and second chances at love, and whether we deserve them. It's cozy and warm with lovable, flawed characters. Perfect for reading curled up in front of a fire, or it would be a perfect beach read as well!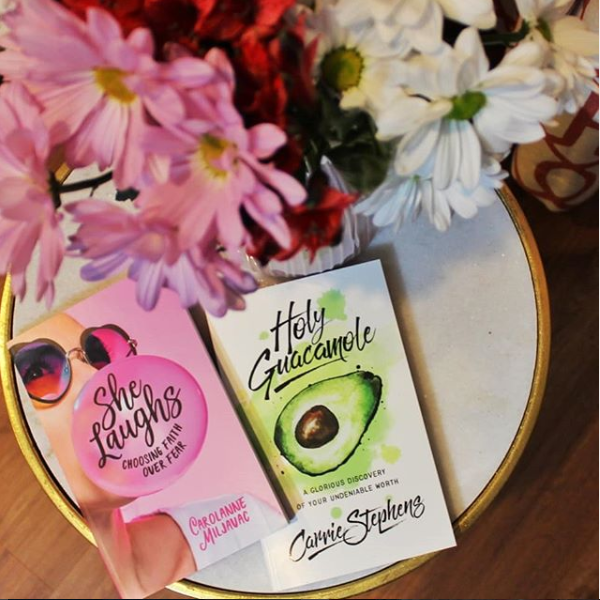 Barbour sent me an advanced copy of Holy Guacamole: A Glorious Discovery of Your Undeniable Worth– and I'm so glad they did! It wasn't just laugh out loud funny. Not only did it share hilarious and relateable anecdotes about working in ministry, it included real life stories of struggles and dealing with feeling like you're not enough. It's a beautiful reminder of how worthy and wonderfully made we are. I definitely recommend this one to my friends who need a little reminder of what we're made for. And it's a perfect gift for your pastor's wife friends!
I Owe You One by Sophie Kinsella is one of those reads you need on a weekend when you need a break from more serious or longer books. Sophie's books are always a welcome friend- easily devoured in a day or 2 with characters that never fail to make me laugh. I've never read a book of hers that I didn't enjoy. And this one is no exception.
I've had The Read Aloud Family on my radar for awhile, but just couldn't remember to get my hands on it. I'm sorry I waited so long to pick it up! It has great insight into how to help your children to be readers. I definitely took advantage of the book lists in the back to help us find our next reads. My favorite tip was to not stop reading picture books with your kids. As a homeschool Mom, we've been reading longer and longer books and I forget about how wonderful and fun picture books are! It gave us a jumping off point with great suggestions, and we've rediscovered our love for a good picture book. I only wish I would've gotten it a little sooner.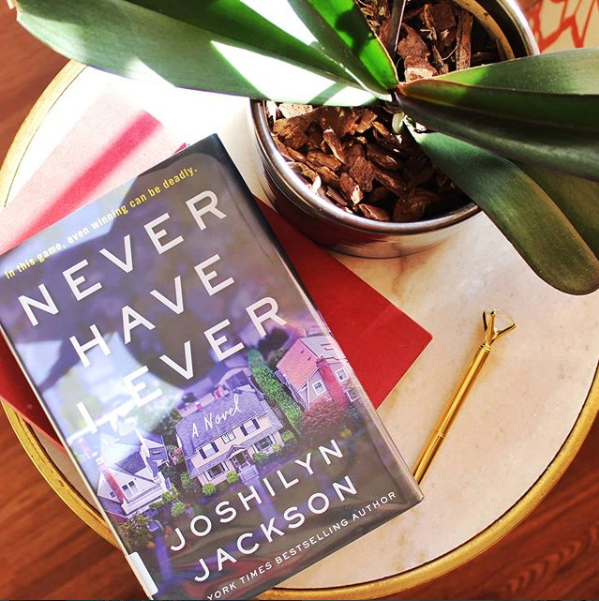 I heard about Never Have I Ever on the What Should I Read Next podcast. The premise was intriguing, and hooked me after the first chapter. Sometimes you just need a good suspenseful novel. They're the kind that keep me reading late into the night, because I just HAVE TO KNOW! This book had me audibly gasping out loud more than once and kept me guessing.
Honestly, The Authenticity Project was another library pick I grabbed just because it was on the New Releases shelf. But, I've found some great reads that way! And I actually ended up liking it. It was a little drawn out in parts, but overall I enjoyed the experience. It was filled with lots of characters and different perspectives. You don't love every character, but you can relate to most of them in a way, which usually makes for a good read.
I was in need of a good thriller, so when I saw The Turn of the Key by Ruth Ware I knew I had to pick it up. It did not disappoint! First of all, any haunted house story is one that'll keep me turning the pages. This book was no exception. It gave me the heebie jeebies with it's atmospheric setting and the feeling that you're all alone with the characters. I liked it well enough that it's our March Book Club pick- so read along with us!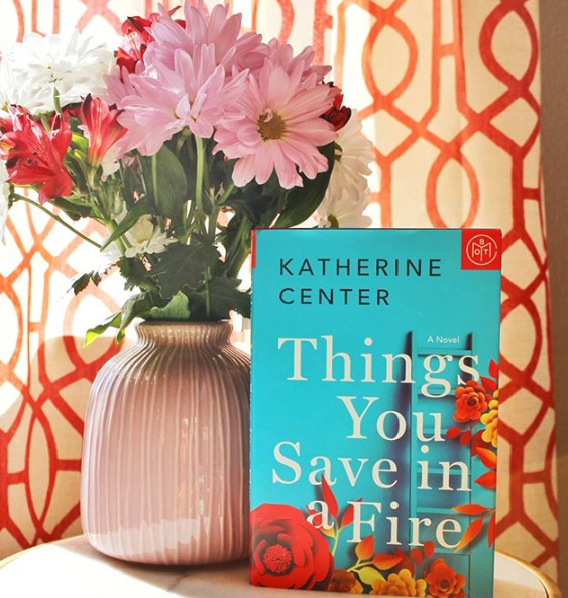 Luckily, I got a thrifted copy of Things You Save in a Fire by Katherine Center, and now I'm pretty determined to get my hands on everything she's written. I LOVED the characters in this book, and literally would not put it down. Maybe, I snuck away from my family and read it for a couple of hours in my room with the door closed. I am not going to spoil it, but I definitely recommend it if you like love stories that aren't too sappy with strong female main characters.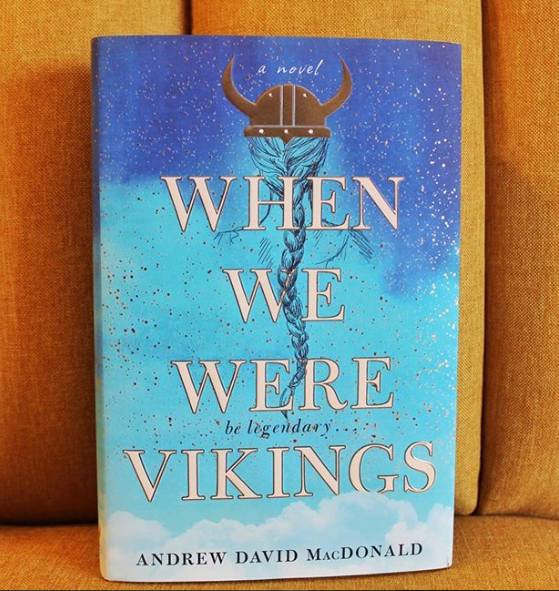 I won a copy of When We Were Vikings on Instagram, which was fitting because it's been on my TBR list for a while. At first, it honestly made me a little uncomfortable. Reading from the perspective of someone with a mental disability is hard, and breaks your heart a little. But, as you read more and more you understand Zelda a little better. I was also pleasantly surprised by the large amount of characters that worked with her and helped her along her journey. It's not necessarily a happy book. But, it's one about transforming and changing, and growing up. I'm glad I read it.
Phew- we made it! There's my February Book Wrap Up. Most of these were real winners and books that I would recommend to just about anyone. Cheers to a great reading month- and here's to hoping for another one! What did you read this month?
Here's a video of me chatting about all the books I read this month!
{Check out what I read in January}
Pin it for later: