Little guy turned 6 a few weeks ago and we celebrated with a party theme that I'm sure any 6 year old could appreciate- Legos!
He decided on this theme probably a year ago, and it's a fun one to go with if you don't want to spend a fortune. Pretty much everywhere has some sort of 'brick' party decorations, and as long as you stick with a primary color palette, you're good.
I didn't take a ton of photos, because I try to live in the moment and soak up his joy- and this was his first year that he had friends from the neighborhood, as well as family. So, I was in hostess mode most of the day. But, here are a few pics that I snapped along the way.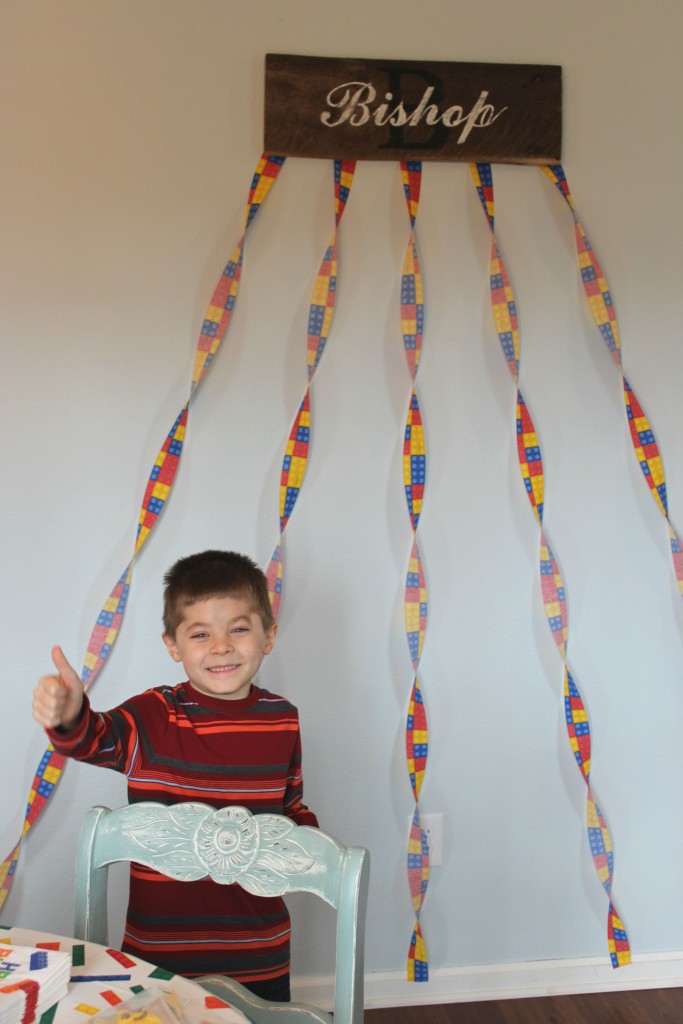 His party wasn't until the afternoon, but he had this face on pretty much all day in anticipation. We hung some lego inspired streamers from our name sign- we ALWAYS have a streamer wall, but this year we kept in insanely simple.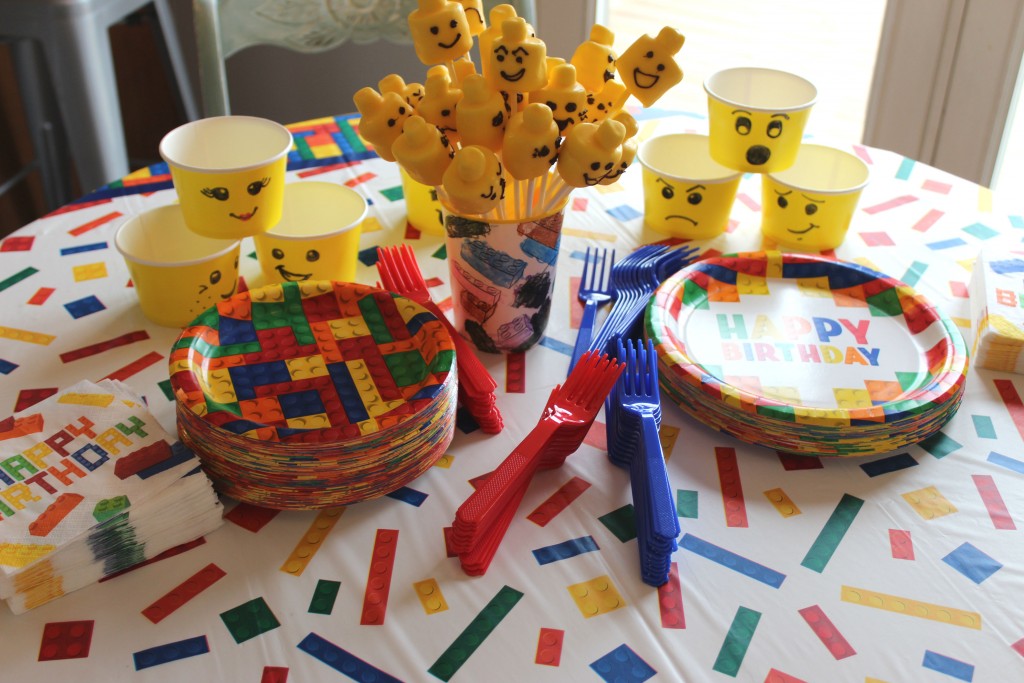 The Dollar Tree and Wal Mart provided pretty much all of the decor and utensils. Everything from each store went together, and like I said- primary colored forks, etc were easy to match.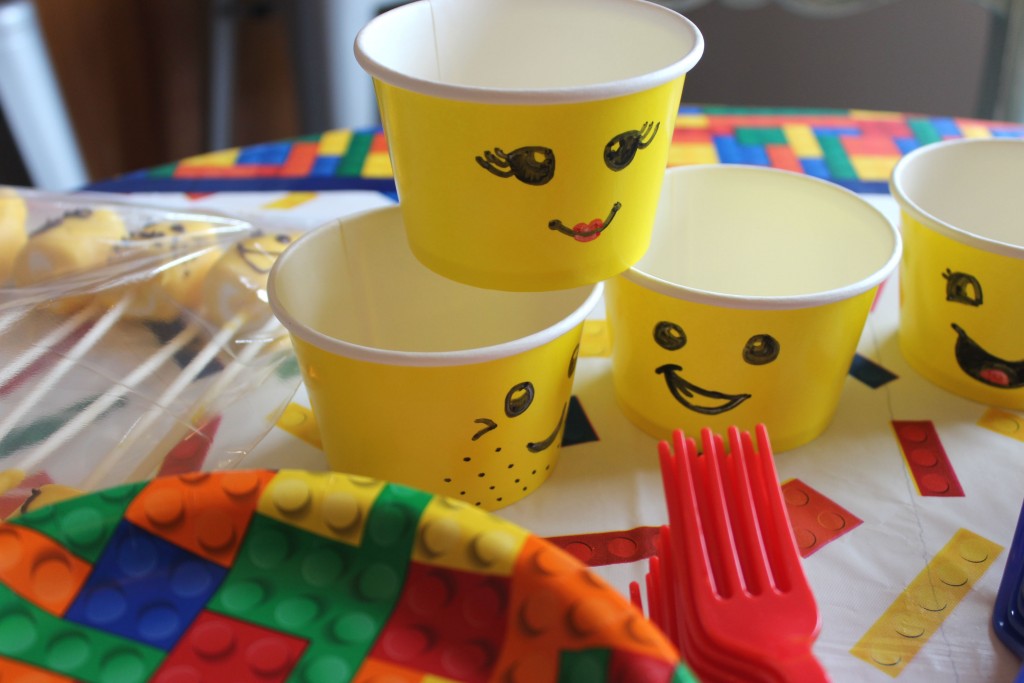 I had fun googling Lego faces and drawing them on the paper snack cups, as well as balloons and pretty much anything else I could get my hands on.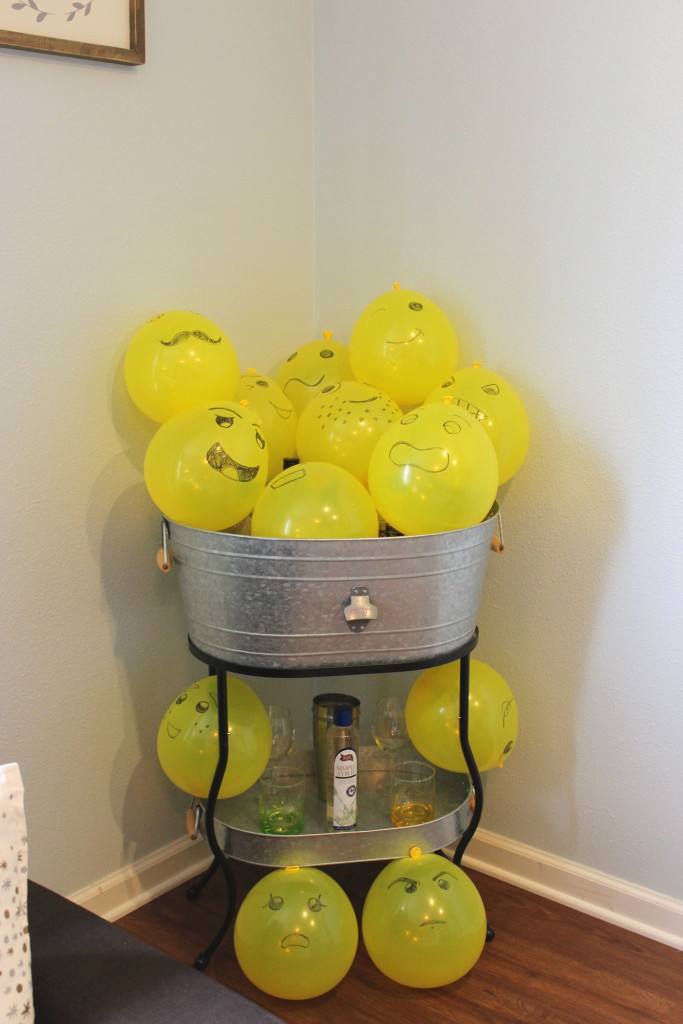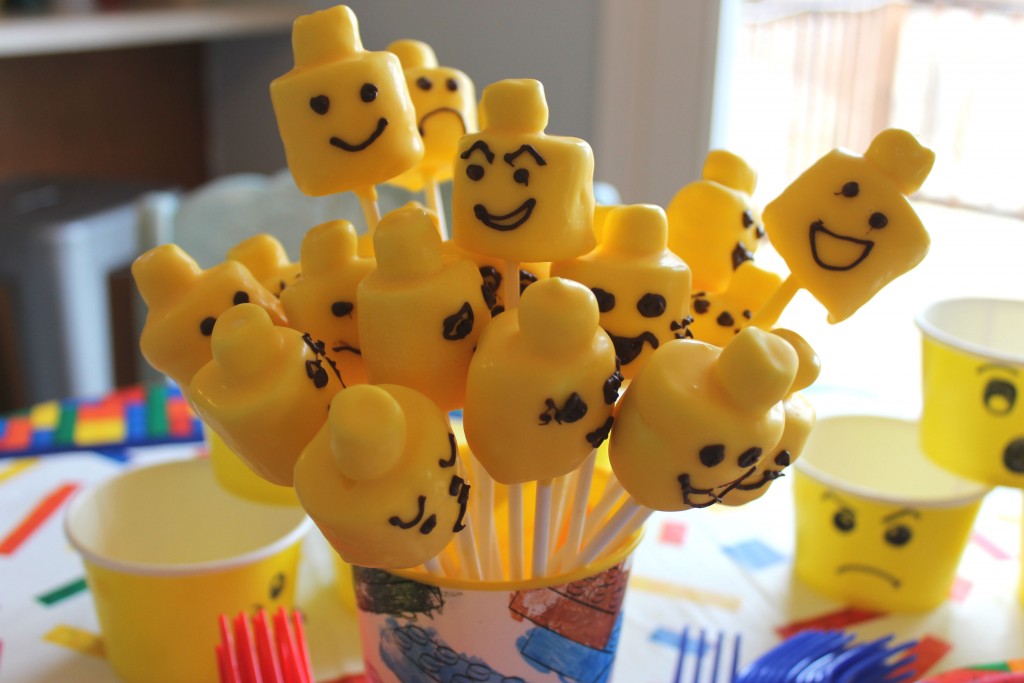 These Lego head pops were fun and easy to whip up. It's just a big marshmallow, a little marshmallow, cake pop sticks, and candy melts. It took a few minutes to figure out the best way to do it- but once I got into putting them together, they were super fun! I'm going to make more variations on these for other Holidays. We all ate them like crazy. I just piped on the faces with melted chocolate chips, and they were a hit with both kids and adults!
I made a crap-ton of Lemonade and cut out construction paper expressions for fun. Kiddo kept giggling at it, so it was a win in my book. As far as food goes, I didn't really want to spend all day cooking, so we took the EASY way out. We bought a bunch of chips and ordered pizza, breadsticks, and chicken. I mean, it seems pricey, but I feel like we saved money by doing it that way. And the cleanup was waaaaaaay simpler for this tired-by-the-end-of-the-party Momma.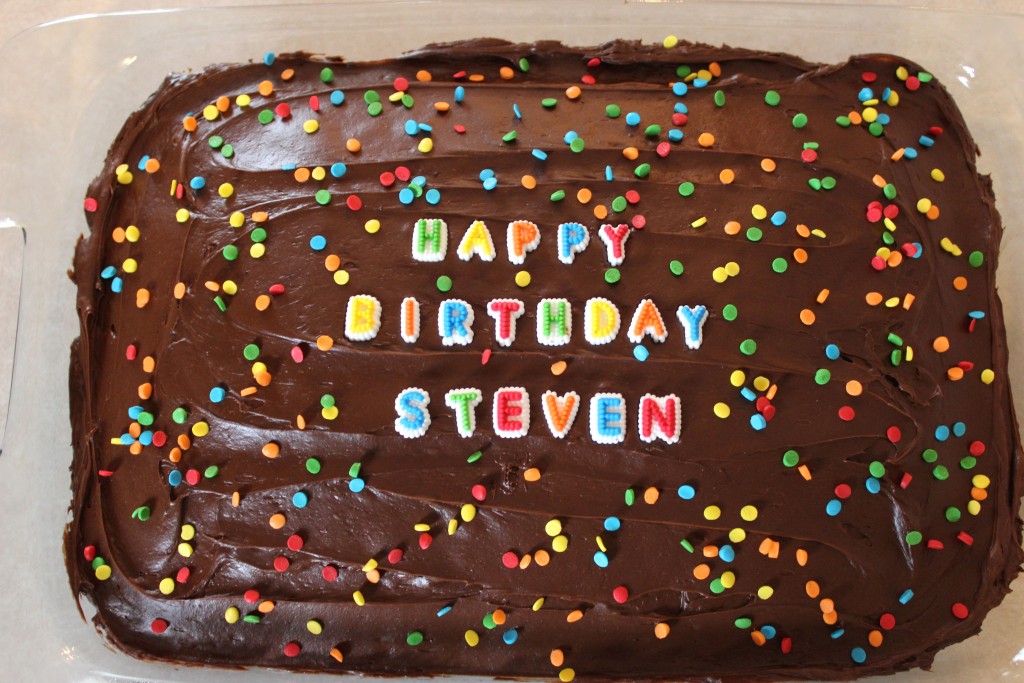 Little Man always wants a plain chocolate cake with chocolate icing, which makes my job super easy (and cheap!). We just grabbed some icing letters from the cake decorating section at Wal -Mart, and the primary colors fit the theme well. Everyone gobbled it up, so that's a win.
We kept the rest of the decorations super simple by just hanging up some other banners throughout the house. (There was also a Happy Birthday one on the opposite wall that I somehow forgot to snap a photo of.)
I made a Lego '6' for above the fireplace, and we set out some legos to entertain everyone. And gave them a chance to try their hand at some Lego building, thanks to a book of ideas from the library.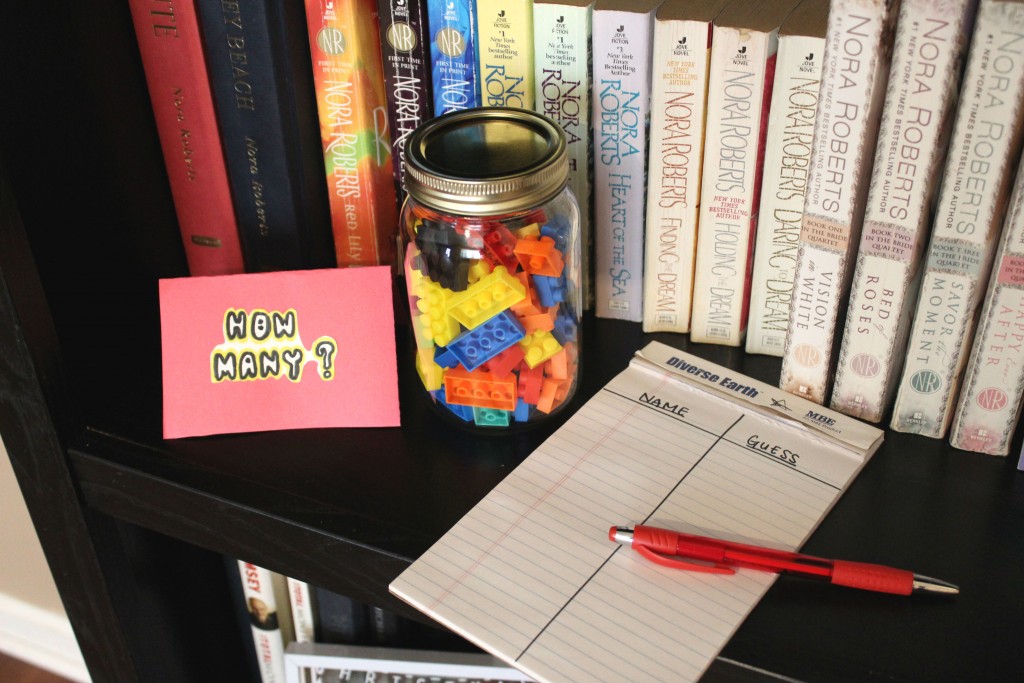 We also had a 'Guess How Many Legos' game with some building bricks I picked up in the dollar section at Target. They had bags of 72 of them for $1. So, I bought a ton, and the kiddos all got some to take home in their goodie bags (which I also forgot to take pics of, but shared on my IG stories!) along with bubbles, candy bracelets, silly string, glow sticks, and little lego like characters that I also nabbed from the dollar spot.
The littles also got to try their hands at a 'Lego Toss' game that I made out of some posterboard- and it was also pretty simple to whip up. Though, writing 'Lego' letters and numbers is not for the faint of heart. It took me like an hour. Also, my son says I'm not very good at it. Kids- they know how to make you feel great about yourself.
All that really matters is that my little man had a good time, and a memorable party with lots of friends and family. We all had a lot of fun, and I look forward to hosting more parties in our new home!
What themes are your little ones going with this year?