It's the last day of Gatlinburg week- and I hope I didn't wear you out too much talking about our adventures. But, on this last day I just wanted to share with you a few little places around town that we loved.
The Village:
Right off of Parkway, the main drag through Gatlinburg, there is this adorable little place. It boasts shops and some small eateries.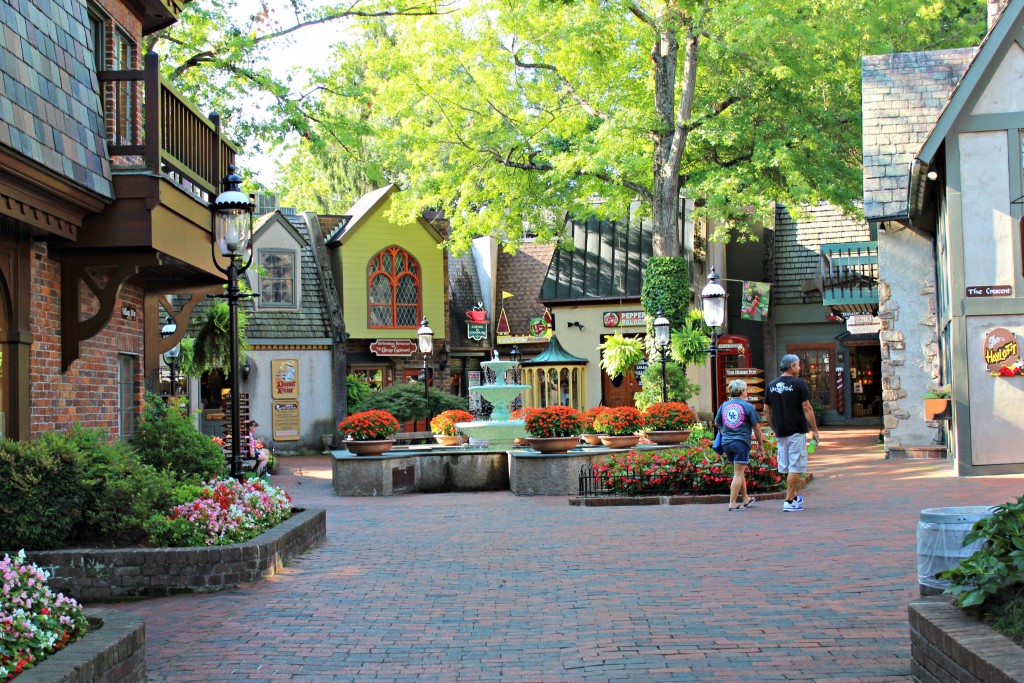 I felt like I was straight up on the set of Beauty and the Beast or something. It was the CUTEST! We also had some amazing donuts from The Donut Friar- which has been there for like 85 years. They were not on my diet- and I AIN'T EVEN SORRY! There were the neatest shops for different things. Even a natural skincare store that I wanted everything in. We visited this area twice, and I wanted to go back again, we just didn't have the time.
Fannie Farkle's: Which I didn't get any good pics of- but it was a fun little arcade that little man loved playing games in. He won all sorts of little prizes and we had some of their famous 'Ogle Dogs' (GIANT corn dogs) for lunch. It's kinda a Gatlinburg landmark- so a must if you're trying to do everything!
One of the best places that we ate at- it had delicious, fresh Mexican food and a gluten-free menu. It was also surrounded by water, which was awesome.
We also ate at The Fox and Parrot Tavern: an off the beaten path British Pub with amazing food. And, Crystelle Creek: a Restaurant and Grill with delicious trout and live music. (Check out my IG for all of the yummy food photos!)
We also spent our last afternoon at Wild Bear Falls: an indoor water park at the Westgate Resort. But, I wasn't about to take my phone or camera into somewhere full of water and kids. But- if you're looking for somewhere to relax and hang out for an afternoon, it was a lot of fun. I might even have to check into staying at the resort!
Gatlinburg was just so beautiful and we had an amazing little family getaway. It was the perfect 30th birthday/10 year anniversary surprise from my Hubby, and much needed after the crazy year we've had!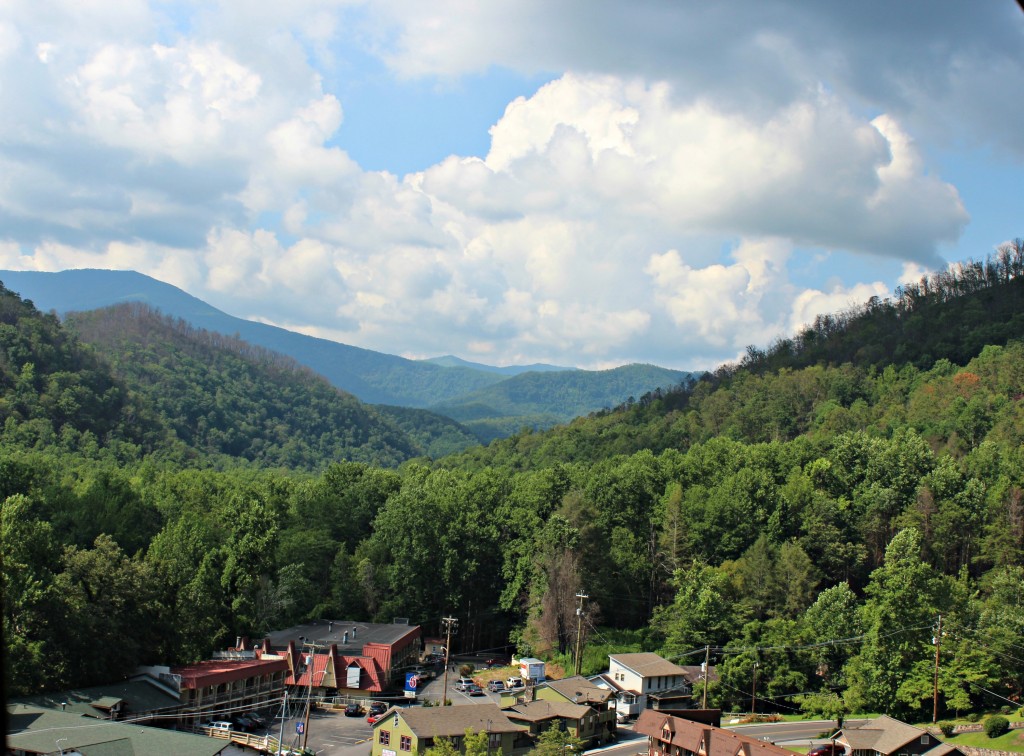 If you missed it- check out my Ripley's experience post and read about our Ober Gatlinburg adventure!
Have you ever been to Gatlinburg? What would you say is a must-see?